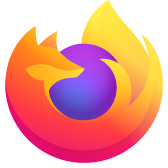 never remember history for a ruleset?
As a network engineer, typing IP addresses directly is frequent. Remembering history of typed DNS.tld addresses is also important.
Does anyone know of a way within firefox, or an addon that can remember addresses typed into the address bar per ruleset?
end goal:
if I ever type http(s)://###.###.###.### > never store in history if i type http(s)://a-z.tld > sure, remember it.
alternatively, it can remember IP but never autofill IP. Only autofill dns.tld
As a network engineer, typing IP addresses directly is frequent. Remembering history of typed DNS.tld addresses is also important. Does anyone know of a way within firefox, or an addon that can remember addresses typed into the address bar per ruleset? end goal: if I ever type http(s)://###.###.###.### > never store in history if i type http(s)://a-z.tld > sure, remember it. alternatively, it can remember IP but never autofill IP. Only autofill dns.tld