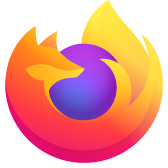 Java plugin not showing up in firefox 11 on windows 7 system
Problem: Java plugin works in IE 9 (32 bit), does not work in firefox. Does not show up in list of plugins when entering about:plugins in address bar. It was working until an automatic Java update. What I have tried: - Uninstalled all java programs in windows control panel and then installed java version 6 update 31 (32 bit). - have reinstalled firefox (twice now). - Selected Mozilla family in java browser options in windows control panel. still no java plugin shows up in firefox plugin manager. - Clicking on the "check to see if your plugins are up to date" link takes me to page that says java is missing and following "upgrade to latest version" link goes to a java update page, however the update fails to install (EULA page doesn't even load). - Downloaded offline install file (jre-6u31-windows-i586-s) and tried that, but still nothing. - Checked programs in windows control panel and only the current 32 bit version of java shows up there. No Mozilla based browser works (firefox, opera etc). Now what? I really kind of need this working but I don't know where to go from here? Thanks
Problem: Java plugin works in IE 9 (32 bit), does not work in firefox. Does not show up in list of plugins when entering about:plugins in address bar. It was working until an automatic Java update. What I have tried: - Uninstalled all java programs in windows control panel and then installed java version 6 update 31 (32 bit). - have reinstalled firefox (twice now). - Selected Mozilla family in java browser options in windows control panel. still no java plugin shows up in firefox plugin manager. - Clicking on the "check to see if your plugins are up to date" link takes me to page that says java is missing and following "upgrade to latest version" link goes to a java update page, however the update fails to install (EULA page doesn't even load). - Downloaded offline install file (jre-6u31-windows-i586-s) and tried that, but still nothing. - Checked programs in windows control panel and only the current 32 bit version of java shows up there. No Mozilla based browser works (firefox, opera etc). Now what? I really kind of need this working but I don't know where to go from here? Thanks
All Replies (20)
Thanks,, the problem though is that the plugin isn't even showing up in the plugin list, so I can't enable it. I think I looked at the Unblocking the Java plugin link... but I'll have another look. Thanks again. Just looked and I have indeed done the procedures from the link...twice. fun stuff
Okulungisiwe ngu chamigodude
If Java is blocked or disabled it will not show up in the about:plugins list.
You have to look in the Firefox Add-ons Manager Plugins list:
At the top of the Firefox window, click on the Firefox button, then click on Add-ons.
In the Add-ons Manager tab, select the Plugins panel.
"Java(TM) Platform SE 6 U31 Next Generation Java Plug-in 1.6.0_31 for Mozilla browsers" should show up there, even if it was blocked, as long as Java is installed. Can you enable Java in the Add-ons Managerf Plugins list? If not:
The original block may have been what's called a "hard block" and may take a day or so to be fixed. In the meantime, you can try the instructions to unblock the plugin again. See http://blog.mozilla.com/addons/2012/04/04/update-on-java-blocklist/ for more information.
yea I actually have done all of that... and I was looking in both about:plugins and also the add-ons manager plugins list. I followed the blocklist instructions referenced last night.. the only thing is that I never found the .xml file in that directory, I did however delete the pluginreg.dat file. It says something about taking up to 24 hours? Maybe I just need to wait? Thanks so much for your patience and help!
You could wait a day but I don't understand why the Firefox Add-ons Manager Plugins panel doesn't show the Java plugin listed.
I would go to Windows Control Panel and double-click the Java (32-bit) entry, check the version and then check for updates from the Updates tab if the version is below Java 6 Update 31. Alternately, I would try reinstalling Java by downloading the Offline (32-bit) installer from http://java.com/en/download/manual.jsp
I see you already tried uninstalling Java and then reinstalling Java 6 Update 31 using the Offline (32-bit) Java installer. I'll post back if I come up with any new ideas.
Okulungisiwe ngu AliceWyman
went to java 32 bit in control panel on the general tab - about button it shows version 6 update 31 (build 1.6.0_31-b05)... under the Java tab-view button it shows the product as 1.6.0_31. and the check box is enabled. I have downloaded and installed the offline installer several times now. I don't know, probably something dumb I'm overlooking. Thanks
I was editing my last post while you were posting a reply.
I don't know what else to suggest. I'll post back if I come up with any new ideas.
OK, long shot but try creating a new Firefox profile to see if Java works in a new profile. See Profile Manager - Create, remove or switch Firefox profiles for instructions.
A new Firefox profile will be missing your bookmarks and other personal data but if Java works in the new profile we can take it from there (transfer data from the old to the new profile or whatever).
Okulungisiwe ngu AliceWyman
well.. I created a new profile and started firefox... still no java in the plugins list etc ;-( I'm going to let it go until tomorrow and see what happens. Thanks for everything!
question... I notice in the registry it shows a "C:\Program Files (x86)\Mozilla Firefox\plugins" folder for firefox and that folder doesn't exist on my pc... should it?
Okulungisiwe ngu chamigodude
Some more information, in case it helps:
You said earlier that Java was working until an automatic Java update. Since the problem began after updating Java it's probably not related to the Java blocklist, especially since Firefox isn't detecting Java at all. At the very least, you should still see the Java Deployment Toolkit plugin in your plugins list, since only the Java(TM) Platform SE plugin was blocklisted. The Java Deployment Toolkit plugin was not blocked (ref.).
Here is the location of both plugins on my Windows 7 x64 computer (from about:plugins)
Java(TM) Platform SE 6 U31
   File: C:\Program Files (x86)\Java\jre6\bin\plugin2\npjp2.dll
   Version: 6.0.310.5
   Next Generation Java Plug-in 1.6.0_31 for Mozilla browsers

Java Deployment Toolkit 6.0.310.5
   File: C:\Program Files (x86)\Java\jre6\bin\plugin2\npdeployJava1.dll
   Version: 6.0.310.5
   NPRuntime Script Plug-in Library for Java(TM) Deploy

Here is what I came across at Secunia's forum:
 Anthony Wells 	RE: for "lounge haddock" regarding your Opera/Java problems  	17th Feb, 2012 22:17

Quote:
There does seem to have been several (inter)related install problems with JRE6 update31 . They may or may not be specific to XP , but the Sun/Oracle website does confirm that they cannot pinpoint the problem and that a complete uninstall of JRE6 and a reinstall is necessary . I needed a manual Program Files and Registry clean up to circumvent a blocked location file access - actually I cheated and ran Revo(Free) in hunter/killer mode to do the job for me .
Okulungisiwe ngu AliceWyman
P.S. You asked, question... I notice in the registry it shows a "C:\Program Files (x86)\Mozilla Firefox\plugins" folder for firefox and that folder doesn't exist on my pc... should it?
That folder is no longer created by default in recent versions of Firefox. It will be created as needed, for example, if you install the Microsoft Windows Media Player Firefox plugin. Ref: http://kb.mozillazine.org/Windows_Media_Player#Installing_the_new_plugin
Thanks I have now completely uninstalled Firefox. Ran a registry cleaner just in case. rebooted and then installed firefox 11 again. Then I uninstalled Java, rebooted and then downloaded and installed Java 7 u3.... The only improvement is that now at least the Java Deployment Toolkit shows up in the plugins list. But Java applets still wont run. I do get the drop down banner (on the Java test site)inviting me to install the plugin. However it tries to install an older version and it fails. I don't know, I'm about to give up. I appreciate your help on this however!
Okulungisiwe ngu chamigodude
You may need to completely uninstall all Java versions, including removal of leftover files and folders and a registry cleanup, like the guy at secunia's forum mentioned, then reinstall Java.
Only other suggestion would be a Windows System Restore to a period before the automatic Java update that started the whole mess. You can then reinstall Firefox and redo any other software installs or updates you did since the restore point and finally update to Java 6 Update 31 using the Offline installer. You may want to ask for advice on this from a Windows forum such as http://www.windowsbbs.com/
Okulungisiwe ngu AliceWyman
Try to uninstall Java with JavaRa and download and install the full 32 bit Java version for Windows.
Thanks cor-el I have done that... or at least tried. JavaRA didn't find anything to remove. It said it had created a log file in the c:\ folder, but I did a search for the file and found nothing. It did show that I had the latest version. Might be worth mentioning that java works fine in IE and also safari.
Okulungisiwe ngu chamigodude
I just had a similar issue and I ended having to manually clean up the registry to get Java working again.
I just got a new computer at work and it had Java 7 installed but it turns out an app we need to use at work doesn't work with Java 7, only Java 6.
I uninstalled Java 7 and installed Java 6 but Firefox was not showing the Java plugin as installed. I tried all sorts of things, including uninstalling and reinstalling Firefox and none of it worked. Finally I again uninstalled Java and then I searched for "Java" in the registry and found TONS of entries still in there for Java, including for Java 7. I manually deleted all the entries (WARNING: this is extremely risky) rebooted, then installed Java 6 and now it's working fine.
I really hate it when uninstallers leave stuff behind. It just makes a mess.
I don't know if anyone has already explored this or if it is applicable for some, but I thought I would put it out there just in case. There is 64 bit Windows and and 32 bit windows. I believe both Java versions can be installed on 64 bit Windows systems. I am running the 32 bit version of Firefox and have installed the 64 bit version of Java and my Firefox doesn't appear to be recognizing or detecting Java either. No plugin appears in my Add-ons or plugins for Firefox. I'm thinking it requires the 32 bit version to be able to detect Java. I'm going to try it and i'll post whether or not it works for me.
I installed Java 32 bit version jre-7u6-windows-i586 and checked plugins. Java does now appear in my list of plugins
Okulungisiwe ngu just.someguy
A 32 bit version of Firefox will only work with a 32 bit Java version.
If you have other programs (browser) that are 64 bit versions then those require a 64 bit Java version.
It is no problem to have both the 32 bit and 64 bit Java versions installed on a 64 bit Windows version.
Thanks, I finally gave up and uninstalled firefox. I have just now installed ver 14. would manually deleting registry entries be different than running a registry cleaner like ccleaner after uninstalling java? This is a critical application for our company and I hate to mess with it too much now that I have it working (with Safari), although I would rather use firefox if it would work. (BTW the problem is still there with firefox 14.0.1 installed)