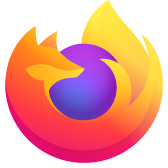 Unable to play Videos on Reddit
Hi, I am running Firefox 108.0 on Ubuntu 20.04.5 and videos on Reddit don't play, they just buffer (?). Youtube works fine. I've tried the suggestions on this page: https://support.mozilla.org/en-US/kb/fix-common-audio-and-video-issues#search but nothing seems to work. Thanks
All Replies (10)
An example of the issue would be nice...
Okulungisiwe ngu jonzn4SUSE
Works for me. see screenshot https://www.reddit.com/r/XboxSeriesX/comments/zhz8wx/christmas_is_coming_what_games_do_you_play_or/
X11 or Wayland?

Operating System: openSUSE Tumbleweed 20221225 KDE Plasma Version: 5.26.4 KDE Frameworks Version: 5.101.0 Qt Version: 5.15.7 Kernel Version: 6.1.0-1-default (64-bit) Graphics Platform: X11 Processors: 16 × AMD Ryzen 7 5825U with Radeon Graphics Memory: 62.1 GiB of RAM Graphics Processor: AMD Radeon Graphics Manufacturer: HP Product Name: HP ProBook 455 15.6 inch G9 Notebook PC
Okulungisiwe ngu jonzn4SUSE
A full browser screenshot is more useful. Did you already try with Firefox in Safe Mode? run ffmpeg -v and see post what you get. Here is mine. see screenshot
Hi, Same result in safe mode
ln@ln-LIFEBOOK-T731:~$ ffmpeg -V ffmpeg version n4.3.1 Copyright (c) 2000-2020 the FFmpeg developers
 built with gcc 7 (Ubuntu 7.5.0-3ubuntu1~18.04)
 configuration: --prefix= --prefix=/usr --disable-debug --disable-doc --disable-static --enable-cuda --enable-cuda-sdk --enable-cuvid --enable-libdrm --enable-ffplay --enable-gnutls --enable-gpl --enable-libass --enable-libfdk-aac --enable-libfontconfig --enable-libfreetype --enable-libmp3lame --enable-libnpp --enable-libopencore_amrnb --enable-libopencore_amrwb --enable-libopus --enable-libpulse --enable-sdl2 --enable-libspeex --enable-libtheora --enable-libtwolame --enable-libv4l2 --enable-libvorbis --enable-libvpx --enable-libx264 --enable-libx265 --enable-libxcb --enable-libxvid --enable-nonfree --enable-nvenc --enable-omx --enable-openal --enable-opencl --enable-runtime-cpudetect --enable-shared --enable-vaapi --enable-vdpau --enable-version3 --enable-xlib
 libavutil      56. 51.100 / 56. 51.100
 libavcodec     58. 91.100 / 58. 91.100
 libavformat    58. 45.100 / 58. 45.100
 libavdevice    58. 10.100 / 58. 10.100
 libavfilter     7. 85.100 /  7. 85.100
 libswscale      5.  7.100 /  5.  7.100
 libswresample   3.  7.100 /  3.  7.100
 libpostproc    55.  7.100 / 55.  7.100

Unrecognized option 'V'. Error splitting the argument list: Option not found
If you're having the same issue with the distro version and Mozilla Firefox... Sounds like something in the OS. You should see what happens in a VM or usb live stick. Or just switch to Tumbleweed. ;-))
Isisombululo Esikhethiwe
Hi, Upgraded to Ubuntu 22.04.1 LTS, problem solved.
OUTSTANDING!!! ;-) Mark it as resolved and have a good day.
You should still run both versions of Firefox so that you data is not in just 1 browser. There are many users losing data after OS or browser update. see old screenshot
Okulungisiwe ngu jonzn4SUSE
Gothcha Thanks for your help.