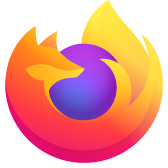 Most websites return "Server Not Found" but reloading the page fixes it.
Locking this thread.
Please continue here: [/questions/1398430]
When loading a page from a domain I haven't recently visited, it will almost always return the "Server Not Found - Hmm. We're having trouble finding that site," error message. If I reload the page, however, it will load. Sometimes I have to reload 2-6 times before it works, but it always eventually succeeds. When it does work, it often times fails to load certain elements like fonts, images, embedded videos, and occasionally whole stylesheets--things that often require calls to third party domain. Again, reloading the page (sometimes multiple times) will cause the page to load properly.
I have already tried:
Different browsers on same computer (issue does not occur)
Firefox on different computers with different OS on same network (issue does not occur)
Cleared cache (issue persists)
Troubleshooting/safe mode (issue persists)
Deleted prefs file (issue persists)
Disabled DNS prefetching (issue persists)
<i>Locking this thread.</i><br><i>Please continue here: [[/questions/1398430]]</i><br> When loading a page from a domain I haven't recently visited, it will almost always return the "Server Not Found - Hmm. We're having trouble finding that site," error message. If I reload the page, however, it will load. Sometimes I have to reload 2-6 times before it works, but it always eventually succeeds. When it does work, it often times fails to load certain elements like fonts, images, embedded videos, and occasionally whole stylesheets--things that often require calls to third party domain. Again, reloading the page (sometimes multiple times) will cause the page to load properly. I have already tried: * Different browsers on same computer (issue does not occur) * Firefox on different computers with different OS on same network (issue does not occur) * Cleared cache (issue persists) * Troubleshooting/safe mode (issue persists) * Deleted prefs file (issue persists) * Disabled DNS prefetching (issue persists)
Okulungisiwe ngu cor-el