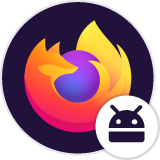 bypass paywalls clean
I'm running version 68 on Android 13 just so I can use bypass paywalls clean. Is there another way? Thanks
I'm running version 68 on Android 13 just so I can use bypass paywalls clean. Is there another way? Thanks
All Replies (3)
Hi
I do not know what you mean by "bypass paywalls clean", but that version of Firefox for Android is no longer supported (and has not been for some time).
What are you trying to do? There might be a better alternative that we can suggest.
Isisombululo Esikhethiwe
We are hoping to make support for more add-ons available soon in Firefox for Android.
For information about support for add-ons in Firefox for iOS, please see: