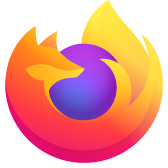 how to delete a folder when you cannot right click
how can i delete a folder without right clicking
how can i delete a folder without right clicking
All Replies (2)
You could arrow to the target folder, then press delete.
Or, after arrowing to the folder, to open the same context menu that right-click opens: press shift+f10. or, press the menu key if your keyboard has one (typically it is located next to the right ctrl key).
This is second hand because I'm a Windows user:
Generally speaking, Mac users with a one-button mouse can call up the "right-click" context menu by holding down the Ctrl key and clicking with the main (left) button.