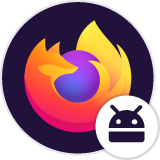 Also about the hackers
I have a picture of the hackers and I called the FBI AND THEN THE SHERIFF DEPARTMENT OF ROWAN COUNTY AND THEY DIDN'T TAKE IT SERIOUSLY, I WANTED THEM TO TAKE FINGERPRINTS AND THEN TO DO DNA TESTING AND THEN I KNOW THAT THEY WOULD BE IN JAIL FOR B&E FOR MY GARAGE 5-7 TIMES AND THEN I'M SURE THAT THE HACKING WOULD BE FINISHED. EVERYTIME I LEFT THE HOUSE THEY BROKE INTO IT SO I ALREADY BOUGHT 3 DIFFERENT SURVEILLANCE SYSTEMS AND THEY ERASED THE FOOTAGE BY USING A MAGNET
I have a picture of the hackers and I called the FBI AND THEN THE SHERIFF DEPARTMENT OF ROWAN COUNTY AND THEY DIDN'T TAKE IT SERIOUSLY, I WANTED THEM TO TAKE FINGERPRINTS AND THEN TO DO DNA TESTING AND THEN I KNOW THAT THEY WOULD BE IN JAIL FOR B&E FOR MY GARAGE 5-7 TIMES AND THEN I'M SURE THAT THE HACKING WOULD BE FINISHED. EVERYTIME I LEFT THE HOUSE THEY BROKE INTO IT SO I ALREADY BOUGHT 3 DIFFERENT SURVEILLANCE SYSTEMS AND THEY ERASED THE FOOTAGE BY USING A MAGNET
All Replies (4)
THEY can get into a garage door by a clothes hanger at the top and then just lift the door.
They have totally figured out another way to get into my garage now because I put clamps on both sides and tightening up. Then I put a wire come along on 1 door and a chain come along on the other door and I don't know how they could have gotten in. But now I have CPI SECURITY SYSTEM AND THEY HAVE SEEN THE PASSWORDS OR SOMETHING BECAUSE I CAN'T EVEN GET ON TO MY CPI APP NOW.
Didn't solve the hackers problem and then I have to Lock the garage now at the panel and I can't use the app yet, which is a lot easier.
Hi,
This forum is intended for helping users with Mozilla products like Firefox. I'm going to close this thread as off-topic since it is not a subject covered in the support forum. Please see Mozilla Support rules and guidelines.