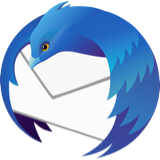 Calendar entries gone after TB 91.1.2 installed
TB 91.1.2 was installed automatically and all my calendar date is gone. When I try to re-enter they don't stay. When I switch to TODAY and go back to what I just entered it's not there.
TB 91.1.2 was installed automatically and all my calendar date is gone. When I try to re-enter they don't stay. When I switch to TODAY and go back to what I just entered it's not there.
All Replies (20)
I have the exact same problem this morning - have you had any success yet? I will be monitoring.
I appreciate your response sfhowes, but I'm not using Googles calendaring system, just TB and Lightning (as far as I know). It does appear that Extensions are Disabled now and I can't figure out how to Enable them again. Could that be the issue? I also don't see Lightning as an Extension in the list.
Duh - figured out how to enable extensions. Lightning loads but all my old data is missing and new events disappear after being entered.
No I have not solved my missing calendar data. Calendar loads but no data. I did the replace "local.sqlite" file with "local.v22.sqlite" file but didn't solve it.
With local calendars, there are many reports of them disappearing after the update. It may be too late now, but I've been advising users to backup calendars and address books before updating. With network calendars that disappear, it's usually sufficient to update the calendar add-on, such as Provider, or to add the calendar directly as a CalDAV type.
My update happened automatically. Didn't know it was going to happen. Looked at install folder, all file dates are 9/29/21. I have been trying to re-add manually but it doesn't keep entries. I go to emails when I come back to calendar entry I just made is gone.
Allowing automatic updates at the beginning of a major release is probably not recommended, unless the profile is first backed up. See if other users on the forum have managed to recover the calendar after a faulty update. If entries vanish, see if the same thing happens in a new profile, created from Help/More Troubleshooting, about:profiles. That might be a faster and more effective approach rather than trying to fix the current profile.
Mr sfhowes - I appreciate all of your input, the problem is that I'm not technically sophisticated enough anymore to wade through this problem. Maybe I made a mistake selecting TB/Lightning a couple of decades ago, but up until now there was never any need for me to dig into the in and outs of profiles and all the other stuff associated with them and the TB file structure.
My first inclination is to just forget TB/Lightning and move on to some other product, but even that would entail having to migrate mail folders and Address Book. Frankly I'd be happy if I could just get the current calendar to accept entries again - I will have lost a ton of information but at least I could move on.
I've tried to look around in other forums but I haven't found others complaining of this problem.
Do you have any other suggestions - again, I appreciate all the time you've given us.
Create a new profile, as suggested above, and try adding to a new calendar. If it works, you can transfer data from the old profile to the new one. If you move to another mail program, you'll have to do that anyway, and it might be a lot harder to transfer to the new app.
sfhowes - great help!
I've created a new profile as you suggested and added a new calendar that seems to be working great - yippee!
How would you suggest the process to use in order to migrate my existing folder structure and emails as well as my address book to this new profile?
I apologize for being such a pest, but the process has not been entirely clear to me, but I am becoming enlightened! ! ! !
Run the old profile and export address books to LDIF format, and import them when running the new one from Tools/Import. For mail, you could either use ImportExportTools NG or manually copy the mbox files, the large files with no extension, named after folders, from Mail/<popserver>, ImapMail/<imapserver> and Mail/Local Folders, and sbd subdirectories, to Mail/Local Folders in the new profile, with TB closed.
sfhowes -
Thanks again for all of your assistance - I now have a functioning email, calendar, and addressbook - yippee again.
But I'm struggling with Import/Export Tools to migrate my email folders. I can download it okay, but how do I get it to run, or what do I do with it. If I double click the file it just asks me what I want to do with it - save or open and I don't seem to be able to make any progress with either option - can you help me some more?
sfhowes -
Would you like to contact me at roger@steadmanville.com? I feel we are very close but I can't quite get there!
I've made progress, but now when I try to add the add-on from a file in the TB add-on mgr it says that it is not compatible with 91.1.2 although when I read through the release notes some folks tested it with 91.1.2 successfully. What can I try? I'm still poking around trying to figure it out . . .
one reviewer of import/export tools said "Tested on Thunderbird 91.1.2 using beta release v10.1.0-b8. "
But do you think I can locate v10.1.0-b8 - I think you can guess the answer is NO - I keep hunting, but nothing yet . . .
Many thanks again . . .
I'm not sure that I know EXACTLY what you mean by "drop it onto the TB Add-ons Manager" though.
Trying to work my way through it but no luck - yet . . .
sfhowes - Well I have it installed on my old and new TB versions, I'm still poking and trying things, but I'll be darned if I can figure out how this works. Not clear to me at all . . . but I'm going to keep trying. Thanks for getting me to this point.
WOW - SFHOWES - you are the best! ! ! ! ! I got the folders all migrated - fantastic.
I'd like to further express my gratitude and thanks by offering you a "contribution" - is there any way that I can do this as your patience an expertise have gone way beyond what I had expected? If I can't do that, is there anyplace I can leave a review of your performance.
I do have just one more issue that I think you will be able to resolve for me easily and I will try to get that to you later today.
I'd also like to pose a TB philosophical question to you . . . . . if I had another pc/laptop, do you think I could get my old version of TB/Lightning installed from a backup? The only purpose would be to try and get access to my old calendar so that I could manually (paper & pencil) copy out some old information like birthdays, etc . . .? ? ? ? ? Thanks again in advance . . . .
Thanks for your comments.
You can install older versions of TB from here. If you manage to load your old profile and open the calendar, try exporting it to ics format and then importing it on the other computer.