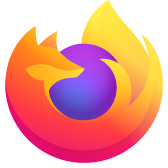 What happened to Firefox Version 88.0.1?
Is this known behavior? Has it been reported to Mozilla? Found nothing from a search.
What happened to FireFox Version 88.0.1? I updated to this version yesterday after a lot of nagging from popups.
Prob 1. Try to open a link from email and I get, "Secure Connection Failed An error occurred during a connection to input.mozilla.org. PR_CONNECT_ABORTED_ERROR The page you are trying to view cannot be shown because the authenticity of the received data could not be verified. Please contact the website owners to inform them of this problem."
When I try the same link in Safari, which tends to be grumpier than Firefox about security issues. it works just fine; no complaints and the page opens.
Prob 2 ( IMO related ). Try to open a bookmark and I get, "The connection was reset
The connection to the server was reset while the page was loading.
   The site could be temporarily unavailable or too busy. Try again in a few moments.
   If you are unable to load any pages, check your computer's network connection.
   If your computer or network is protected by a firewall or proxy, make sure that Firefox is permitted to access the Web."

Again, when I try the same link or site in Safari, works just fine.
OS MacOS Big Sur Version 11.2.3
'''Is this known behavior? Has it been reported to Mozilla?''' Found nothing from a search. What happened to FireFox Version 88.0.1? I updated to this version yesterday after a lot of nagging from popups. Prob 1. Try to open a link from email and I get, "Secure Connection Failed An error occurred during a connection to input.mozilla.org. PR_CONNECT_ABORTED_ERROR The page you are trying to view cannot be shown because the authenticity of the received data could not be verified. Please contact the website owners to inform them of this problem." When I try the same link in Safari, which tends to be grumpier than Firefox about security issues. it works just fine; no complaints and the page opens. Prob 2 ( IMO related ). Try to open a bookmark and I get, "The connection was reset The connection to the server was reset while the page was loading. The site could be temporarily unavailable or too busy. Try again in a few moments. If you are unable to load any pages, check your computer's network connection. If your computer or network is protected by a firewall or proxy, make sure that Firefox is permitted to access the Web." Again, when I try the same link or site in Safari, works just fine. OS MacOS Big Sur Version 11.2.3
All Replies (1)
I just downgraded to 88.0 and the problems vanished! So, the problem clearly is an issue with 88.0.1