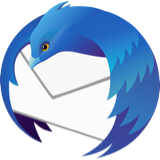 spam filter failures
Turnoutpac.org is a vicious fake progressive organization (in my opinion) that hounds me multiple times a day with spam that the spam filter fails to screen out. There are a few others that get past my highest filter setting, but they're the worst.
I use an old mail system, earthlink.net.
Help! Thanks, Linda
Turnoutpac.org is a vicious fake progressive organization (in my opinion) that hounds me multiple times a day with spam that the spam filter fails to screen out. There are a few others that get past my highest filter setting, but they're the worst. I use an old mail system, earthlink.net. Help! Thanks, Linda
All Replies (1)
Okulungisiwe ngu День сумо