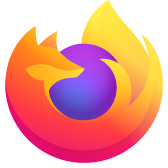 the cursor dissapears from the e mail To box after each name selection it used to return automatically, how do I get this facility back
the cursor is now dissapearing from the TO box in e-mails after I select a name. It used to return after selection. This is also happening when in my bank when trying to insert my codes and password the cursor no longer moves to the next box after selection of my numbers etc , pease help barry
the cursor is now dissapearing from the TO box in e-mails after I select a name. It used to return after selection. This is also happening when in my bank when trying to insert my codes and password the cursor no longer moves to the next box after selection of my numbers etc , pease help barry
所有回覆 (1)
Do you have that problem when running in the Firefox SafeMode?
A troubleshooting mode.
You can open the Firefox 4.0 SafeMode by holding the Shft key when you use the Firefox desktop or Start menu shortcut. Or use the Help menu item, click on Restart with Add-ons Disabled... while Firefox is running.
To exit the Firefox Safe Mode, just close Firefox and wait a few seconds before using the Firefox shortcut to open it again.
If not, see this:
http://support.mozilla.com/en-US/kb/troubleshooting+extensions+and+themes