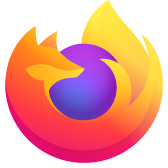 Firefox Translations by Mozilla Firefox
Hi I used to often use the Firefox Translations (by Mozilla Firefox) add-on to translate web pages in the browser. It was the one in the screen shot below. It was brilliant and a couple of days ago it disappeared off my screen. When I opened a French webpage there was no button at the top to translate and all I get now is the option to copy and paste 1000 characters into a box! I cannot find the original one - unless this has replaced it? In which case, not happy! The other was much better. Can anyone help me get the original again or recommend something similar? Thanks
Hi I used to often use the Firefox Translations (by Mozilla Firefox) add-on to translate web pages in the browser. It was the one in the screen shot below. It was brilliant and a couple of days ago it disappeared off my screen. When I opened a French webpage there was no button at the top to translate and all I get now is the option to copy and paste 1000 characters into a box! I cannot find the original one - unless this has replaced it? In which case, not happy! The other was much better. Can anyone help me get the original again or recommend something similar? Thanks
被選擇的解決方法
Answered it myself thanks - it has now been changed how it displays - small icon at the top
從原來的回覆中察看解決方案
👍 0
所有回覆 (4)
This feature will be build into Firefox, add-on has been discontinued.
Try to check browser.translations.enable in about:config.
選擇的解決方法
Answered it myself thanks - it has now been changed how it displays - small icon at the top
由 shanbramley 於 修改
Hello,
I am glad to hear that your problem has been resolved. If you haven't already, please select the answer that solves the problem. This will help other users with similar problems find the solution.
Thank you for contacting Mozilla Support.