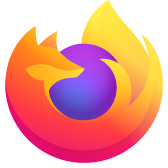 MSN home page
When I open my MSN home page, there is no sign-in showing. I have 'Keep Me Signed in' selected but occasionally I do need to sign in again or I want to sign out to sign in to another account, which is not an issue. Now, no sign-in. A few notes. When I open Outlook to view E-mail, my E-mail IS available & I can now sign in to my other E-mail account from there. When I open MSN in my tablet, MSN sign in is available. Tablet not using Firefox, so I thought this may be a Firefox issue. Let me know any thoughts. Great Thanks, Lee
When I open my MSN home page, there is no sign-in showing. I have 'Keep Me Signed in' selected but occasionally I do need to sign in again or I want to sign out to sign in to another account, which is not an issue. Now, no sign-in. A few notes. When I open Outlook to view E-mail, my E-mail IS available & I can now sign in to my other E-mail account from there. When I open MSN in my tablet, MSN sign in is available. Tablet not using Firefox, so I thought this may be a Firefox issue. Let me know any thoughts. Great Thanks, Lee
所有回覆 (3)
Note the screen shot. There is no sign-in. The sign is not showing so I have nothing to enter my password with.
To address your issue, here are a few troubleshooting steps you can try:
Clear your browser cache: Sometimes, cached data can cause display issues on websites. To clear the cache in Firefox, go to the menu (three horizontal lines) in the top-right corner, select "Settings", go to the "Privacy & Security" section, and click on "Clear Data." Then, select "Cached Web Content" and click "Clear."
Disable browser extensions: Certain browser extensions can interfere with website functionality. Try disabling any extensions you have installed to see if one of them is causing the sign-in section to disappear.
Dropa said
All Browser when you close will log out of all accounts for Security reasons.
Perhaps You get this because you have it set to clear cookies on Firefox exit. Otherwise Firefox does not automatically log you out of all accounts upon Firefox exit.