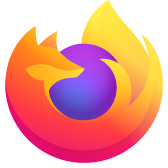 desk top Microsoft using Firefox browser
I have e-bay on firefox Vista and (Microsoft and when I click on item watching and go into the item to move it to my watch list it will not work....... it this problem and I do believe due to the support on the computer. With said this is the only thin not working, it did it before and I remove fire fox and re-installed and it did work but this time I did the same and did not work. With said I do not know what I did but I thought maybe some one know what I can try to go into and do some clicking other wise every thing else works. I will tell you also that Misrosoft does not alloy now to open anything in e-bay......any help would be for help...... also all works o.k. on a i-pad.... for now any help would be great.... ASAP Thanks, Lew
I have e-bay on firefox Vista and (Microsoft and when I click on item watching and go into the item to move it to my watch list it will not work....... it this problem and I do believe due to the support on the computer. With said this is the only thin not working, it did it before and I remove fire fox and re-installed and it did work but this time I did the same and did not work. With said I do not know what I did but I thought maybe some one know what I can try to go into and do some clicking other wise every thing else works. I will tell you also that Misrosoft does not alloy now to open anything in e-bay......any help would be for help...... also all works o.k. on a i-pad.... for now any help would be great.... ASAP Thanks, Lew
所有回覆 (3)
Not sure what Microsoft you referring to here? Alot of confusing things are going on here? If you set Firefox as default the O/S will set that as the default Browser.
Yes and No on the question......I have Chrome Vista for browser which does not alloy and does not let you into e-bay any longer...... they have no support anymore. So with Firefox you can still get into e-bay for search, messages............. but to search for item it will not alloy you to send item to your watch so with this you cannot buy, give offer for even any item on your search that will not alloy you to send to your watch page. So you can browse on Firefox and send and receive messages and that is all and on Chrome you are locked out when you try it just ask if you are a Human with a test. In the next few week I will have to buy a new computer when only I have used it for e-mails and e-bay. (not used for bills or any other things for Virus) .............. No fault for Chrome Vista but Microsoft (yes) now now 10 and 11 and how soon will we see another. ANY HELP PLEASE FILL FREE TO REPLY. [email removed from public]
由 James 於 修改
Hi
Please appreciate that Windows Vista and Firefox 52 have not been supported for quite a few years. This may explain why the sites in question are working on your iPad which is likely to be running a more recent version of Firefox.
Given that you mention that you will be getting a new computer, I think that this will resolve the issue that you are seeing.