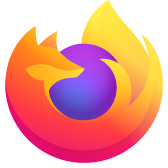 Password mismatching
Problem: This account has problems and i can't even delete it even though I want to so badly.
Context: This problem is related to the password used for logging in mismatching with the password used for password resets/deleting the account.
(I think this has something to do with adding a secondary account and then making this one the primary. I also deleted the secondary original email attached to the account/secondary email)
Anyhow, i reset my password twice today via mail, since to do it via 'manage account' you need to give the old password and this always gives a 'incorrect password' error. After resetting my password i log into my account and try to delete the account/change the password, and i once again get the 'incorrect password'.
Unrelated to this issue i also had problems merging passwords from 2 accounts, this account did not merge its sync data but my other one did. I even tried importing passwords from csv and it did not help.
At this point I just want to delete the account.
System: Ubuntu 22 Desktop Firefox is installed via Ubuntu software, so it runs snap-store Firefox Version 107.0.1
Problem: This account has problems and i can't even delete it even though I want to so badly. Context: This problem is related to the password used for logging in mismatching with the password used for password resets/deleting the account. (I think this has something to do with adding a secondary account and then making this one the primary. I also deleted the secondary original email attached to the account/secondary email) Anyhow, i reset my password twice today via mail, since to do it via 'manage account' you need to give the old password and this always gives a 'incorrect password' error. After resetting my password i log into my account and try to delete the account/change the password, and i once again get the 'incorrect password'. Unrelated to this issue i also had problems merging passwords from 2 accounts, this account did not merge its sync data but my other one did. I even tried importing passwords from csv and it did not help. At this point I just want to delete the account. System: Ubuntu 22 Desktop Firefox is installed via Ubuntu software, so it runs snap-store Firefox Version 107.0.1