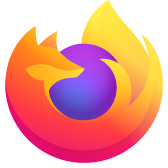 Paypal redirecting me at signout
I have noticed this last week that when I sign out of Paypal.com that the site tries to redirect me to something called loanbuilder.com, which I have never heard of, especially since Paypal itself is capable of granting loans to its customers. It isn't a constant thing, but it has happened more than once, so I doubt it's a coincidence. I have no clue what the latter site is. Luckily I have Noscript running so it prevents the site from doing anything, but I have no clue why Paypal.com would even be doing that in the first place. I have no idea if this is something anyone else is running into either.
I have not loaded any new apps or web extensions for that matter, and as such I doubt it's on my end, as my machine checks out fine on my antivirus and antimalware programs. I also haven't seen this kind of behavior anywhere else either, so I don't understand what's going on. Can anyone explain this and help prevent it from reoccurring?
Thanks in advance
I have noticed this last week that when I sign out of Paypal.com that the site tries to redirect me to something called loanbuilder.com, which I have never heard of, especially since Paypal itself is capable of granting loans to its customers. It isn't a constant thing, but it has happened more than once, so I doubt it's a coincidence. I have no clue what the latter site is. Luckily I have Noscript running so it prevents the site from doing anything, but I have no clue why Paypal.com would even be doing that in the first place. I have no idea if this is something anyone else is running into either. I have not loaded any new apps or web extensions for that matter, and as such I doubt it's on my end, as my machine checks out fine on my antivirus and antimalware programs. I also haven't seen this kind of behavior anywhere else either, so I don't understand what's going on. Can anyone explain this and help prevent it from reoccurring? Thanks in advance
所有回覆 (3)
You can mark this issue as resolved. see screenshot