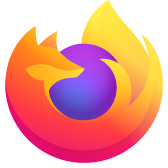 'Firefox updated and everything is very large by half again, went full screen was not setup for this,web pages show up very large only read 25 to 33% of a page can not control FF anymore'
'Firefox updated and everything is very large by half again, went full screen was not setup for this,web pages show up very large only read 25 to 33% of a page can not control FF anymore' I am disabled vision and physical ; now almost impossible to use FireFox
'Firefox updated and everything is very large by half again, went full screen was not setup for this,web pages show up very large only read 25 to 33% of a page can not control FF anymore' I am disabled vision and physical ; now almost impossible to use FireFox
被選擇的解決方法
going to have to get a larger screen from 40" to 50" to see properly print size gone from 150% to 100% very hard to see now
Tks for your help every one
從原來的回覆中察看解決方案
👍 0
所有回覆 (4)
You can look at this thread:
/questions/1384204 SINCE THE LAST UPDATE, THE FIREFOX SCREEN DOES NOT FIT MY SYSTEM SETTING(125%)
Hello. I successfully reproduced this situation when I changed the font scaling or DPI and found a solution. What you are describing happens to many users who changed the Windows font scaling (or the device manufacturer changed it), you can try to change it back to 100% or you can use an older version of FireFox. Hope this helps you!
選擇的解決方法
going to have to get a larger screen from 40" to 50" to see properly print size gone from 150% to 100% very hard to see now
Tks for your help every one