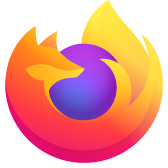 lecture video
Hi, I want to see the videos on this site, but only works with G Chrome https://lalettrepatriote.com/marine-le-pen-a-ete-recue-a-lelysee-dans-la-recherche-dune-concorde-nationale/ I think ive tried everything, new profil etc The site says it's problem of pub blocker. Can't find one!
所有回覆 (10)
Did you disable all Addons and adblockers to verify those aren't causing issues?
thanks @dropa still no video with trouble shooting mode I don't think I have adblockers Can you see the video?
I can play the video. Do you have security software?
thanks @terry useful answer no security software to my knowledge Same problem with new profil. Is there a setting i've missed?
Can you provide a screenshot of the error message? I can't say I know what a "pub blocker" is.
thanks terry, I've no error message, just nothing happens.
Give a list of the Addons screenshot then.
You might also check Firefox's Tracking Protection feature, which can block some embedded content. The shield icon toward the left end of the address bar usually turns a bit purplish when content is blocked. Click the icon to learn more or make an exception. See: Enhanced Tracking Protection in Firefox for desktop.
And among the extensions that could block embedded content, check for Adblock Plus, Blur, Disconnect, DuckDuckGo Privacy Essentials, Ghostery, NoScript, Privacy Badger, uBlock Origin or uMatrix. If they have a toolbar button with a number on it (the count of items blocked), try clicking the button to make an exception.
thanks @jscher My shield sign is blue /purple and I retried turning off protection without success. I have none of these extensions. However for first time i tried right clic on video/this frame/show only this (also open frame in new tab) and worked fine. Seems a good get around job unless you have something else.
This could be a security issue where Firefox doesn't allow to play the video. I can only make the video play if I use "This Frame -> Open Frame in New Tab".
由 cor-el 於 修改