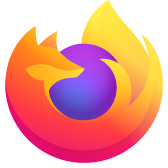 Firefox will not reset to factory or reset prefrences.
I have tried to reset Firefox to factory settings, but doesn't work. Tried to uninstall, didn't work. How do I reset my browser? Things like Facebook and Pandora do not work in my browser.
I have tried to reset Firefox to factory settings, but doesn't work. Tried to uninstall, didn't work. How do I reset my browser? Things like Facebook and Pandora do not work in my browser.
Ọ̀nà àbáyọ tí a yàn
Once the file explorer is open, you have to go to the proper folder. In the address bar of the file explorer, %AppData%\Mozilla\Firefox\<enter>
Ka ìdáhùn ni ìṣètò kíkà
👍 4
All Replies (20)
To Reset Firefox:
Open the Troubleshooting Information page using one of these methods:

Click the menu button , click help and select Troubleshooting Information. A new tab containing your troubleshooting information should open.
If you're unable to access the Help menu, type about:support in your address bar to bring up the Troubleshooting Information page.

At the top right corner of the page, you should see a button that says "Reset Firefox" that looks like this: . Click on it.
Firefox will close and reset. After it is done, Firefox will show a window with the information that is imported.
Click Finish and Firefox will reopen.
Sorry, but I have already tried that. It did not work.
What happens when you try to visit one of the sites which don't work? Do you see any error messages?
Do you see the issue in Firefox Safe Mode?
When I log in to a site like Pandora, it doesn't finish loading. Like it can't connect. I then open Pandora in IE and Chrome and it works fine. On Facebook, it takes longer to load and sometimes it doesn't remember I'm logged in. Also, some passwords I want Firefox to save, it doesn't, but others it does.
Haven't tried Firefox Safe Mode, as I am not familiar with that or how to initiate it.
Have a look at the "How to start Firefox in Safe Mode" section of the Diagnose Firefox issues using Troubleshoot Mode page. Safe Mode temporarily changes some settings and it disables extensions. If the sites you're having trouble with work in Safe Mode then it'll help us narrow the problem down.
To exit Safe Mode just quit Firefox and restart it.
Okay so I tried in safe mode to run Pandora and nothing, wont load. I then made sure I was still in safe mode and did a reset. Long answer short after reset and all history clear passwords, cache, preferences, etc., I was still signed in to Google. All my history remains and passwords as well.
The biggest thing that bugs me is I feel that sometimes, my browser is lying to me on what it's showing. Not to mention I can't reset this browser.
Don't worry, we'll get to the bottom of it.
Do you remember if you also cleared all your browser's cookies when you cleared history? You can see if cookies are the issue by using Private Browsing, as Private Browsing sessions do not have access to cookies which were created outside Private Browsing.
Press Shift+Control+P, or select "New Private Window" from the Firefox menu and visit Pandora to see if it works.
Yes I made sure and checked all boxes and select all time length. I also did the private page and no load on Pandora.
Alright, let's try creating a new user profile. That will tell us if there's something really screwed with your normal profile.
Check out the "Starting the Profile Manager" and "Creating a profile" sections of this support page.
Make sure you have a note of your normal profile so you can remove the "test" profile once we've resolved your issue.
Okay, so I did the new profile and yet same result.
I'm running out of suggestions. I have noticed that you've got two versions of Flash installed - can you uninstall the old version?
I don't seem to be able to disable or delete the older flash. When I disable the old flash both become disabled and when I enable the newest, it turns both on. Can't find a delete either. Sorry for the hassle. I am usually really good at IT but this has stomped me.
Separate Issue; Your System Details shows;
Installed Plug-ins
Shockwave Flash 10.0 r2 Shockwave Flash 15.0 r0
Having more than one version of a program may cause issues.
Grab the uninstaller from here: Uninstall Flash Player | Windows Uninstall Flash Player | Mac Then reinstall the latest version.
Flash Player v16.0.0.235 https://www.adobe.com/products/flashplayer/distribution3.html
---
I had the same issue not so long ago. I could not reset the browser, or even create a new profile. I ended up doing this; Close Firefox.
Open the file browser / explorer on your computer. Note: You may have to enable Show Hidden Folders / Files. Enter this in the address bar;
Windows: %AppData%\Mozilla\Firefox\ C:\Users\<user>\AppData\Roaming\Mozilla\Firefox\ Linux: ~/.mozilla/firefox/ Mac: ~/Library/Application Support/Firefox/
Rename the Profiles folder by adding .old to it. Now restart Firefox.
I have filed a report with Bugzilla; Bug 1107140 - Firefox Reset Button Does Not Reset Firefox Settings
 * Please do not post in bug reports. *

Okay, so I did the uninstall and reinstalled the newest Flash and it worked for Pandora and the rest of the internet. But, I still can not reset my browsers info. I will try the solution you suggested.
So the suggestion is / has already been done. I went to the folder options and made sure show hidden files were checked and it was. Then I right clicked the Start button and opened Windows Explorer. Copied and pasted your line and returned an error saying file doesn't exist.
The links I displayed are to Folders, not files. Please try again, but be careful of what you enter.
You can try these steps in case of issues with web pages:
You can reload web page(s) and bypass the cache to refresh possibly outdated or corrupted files.
Hold down the Shift key and left-click the Reload button
Press "Ctrl + F5" or press "Ctrl + Shift + R" (Windows,Linux)
Press "Command + Shift + R" (Mac)
Clear the cache and remove cookies only from websites that cause problems.
"Clear the Cache":
Firefox/Tools > Options > Advanced > Network > Cached Web Content: "Clear Now"
"Remove Cookies" from sites causing problems:
Firefox/Tools > Options > Privacy > "Use custom settings for history" > Cookies: "Show Cookies"
Start Firefox in Safe Mode to check if one of the extensions (Firefox/Tools > Add-ons > Extensions) or if hardware acceleration is causing the problem.
Switch to the DEFAULT theme: Firefox/Tools > Add-ons > Appearance
Do NOT click the Reset button on the Safe Mode start window
---
There are other things that need your attention.
Your System Details List shows multiple Flash plugins.
Shockwave Flash 10.0 r2
Shockwave Flash 15.0 r0
You can find the installation path of all plugins on the about:plugins page.
You can check the Flash player installation folder for multiple Flash player plugins and remove older version(s) of the plugin (NPSWF32) and possibly (re)install the latest Flash player.
(32 bit Windows) C:\Windows\System32\Macromed\Flash\
(64 bit Windows) C:\Windows\SysWOW64\Macromed\Flash\
When I open Windows Explorer it is only my folder/file library. In Win 7 I can right click the Start button or click the folder icon next to the Start button. Everything is a folder and folders contain files. My lib contains no folder/ file(s) for Firefox. My problem is, I can go to menu options and troubleshooting and click reset Firefox. It gos through the "What it will clean up" and that is it. Not reset Firefox to Factory. I can also uninstall Firefox and remove all traces of Files and folders related to Firefox and reinstall. Both of these steps, when I open a Firefox page, I am still signed in. Even if I sign out before doing the uninstall. I am running Flash Plugin 16. #. I don't have two anymore, but that only solves a different issue.
Ti ṣàtúnṣe nípa DustinGibson
Ọ̀nà àbáyọ Tí a Yàn
Once the file explorer is open, you have to go to the proper folder. In the address bar of the file explorer, %AppData%\Mozilla\Firefox\<enter>