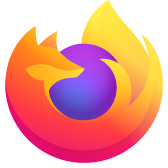 firefox using over 2 million k memory when using media player classic
Hi I have used Media player classic for years for videos but I have had this problem for over a month now when ever I watch a video with it with firefox open the memory usage of firefox max's out and locks the pc up now I have changed media player but I was wondering if there is a fix as I like media player classic
Hi I have used Media player classic for years for videos but I have had this problem for over a month now when ever I watch a video with it with firefox open the memory usage of firefox max's out and locks the pc up now I have changed media player but I was wondering if there is a fix as I like media player classic
All Replies (2)
Hello,
Do you really mean Media Player Classic? Both the original and the fork are no longer being developed. You should use the latest version of Media Player Classic Home Cinema. I've been using it for nearly a decade alongside Firefox with no issues. You have a 64-bit operating system, so be sure to get the 64-bit version.
---
This may be unrelated, but many of your plug-ins are outdated. I spotted the following; to check for others, see the Mozilla Plug-in Check page.
Flash Player (Shockwave Flash)
Adobe Reader
Adobe doesn't make the download links to the latest version available to Windows Vista users, but it does work under Vista.
VLC
My bad I am using the home cinema one I also have the newest version as I figured it coudl help but nope also vlc is what I am using now