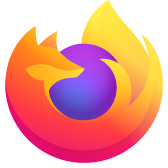 Add-ons on title bar just disappeared
How do I restore them to the title bar as I miss them.
How do I restore them to the title bar as I miss them.
Được chỉnh sửa bởi cor-el vào
Tất cả các câu trả lời (2)
You need to provide the version and screenshot of the issue so others can verify what your asking help on as not everyone has their Firefox configure the same way.
Apologies that no one replied to your earlier post, which had a bit more detail:
jagman55 said
For decades, the add-ons have been displayed on my title bar. Then I had some securities issues and to change some settings and somehow, the icons on add-ons disappeared from the title bar. Would like to restore them to the title bar. Can I?
Do you recall what you changed? For example, if you use the Firefox Refresh feature, your add-ons are removed and your toolbars return to the original ("factory") layout. Or if you used external cleanup software, you might have been forced to create a fresh profile without your previous data.
If you check the Add-ons page, are your extensions still listed there? You can open it using either:
Ctrl+Shift+a (Mac: Command+Shift+a)
"3-bar" menu button (or Tools menu) > Add-ons
type or paste about:addons in the address bar and press Enter/Return
In the left column of the Add-ons page, click Extensions. On the right side, find the "Manage Your Extensions" heading.
If your add-ons are listed:
(A) Are they enabled? You can click the "slider switch" to enable/disable them.
(B) Do they need to be given permission to run in private windows? If there isn't a purple mask icon next to the add-on's name, it will only appear in regular windows. More info in this article: Extensions in Private Browsing.
If your add-ons are NOT listed:
You may need to reinstall them. Then you can use the Customize feature to move their buttons to whatever bar you like: Customize Firefox controls, buttons and toolbars.