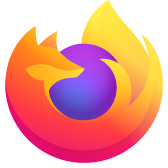 Restore previous session
Hi. I would like to restore my previous session when I open Firefox (last version of the browser installed). The option is turned on, but nothing happens when I close the browser and I open it again. The support says I should see "Restore previous session" after "New Private Window", but this option is not there. In the history, the list of recently closed tabs is always empty, there are juste one or two links in the recently closed windows (it seems to be a random list). Can someone help me ? I don't understand why it doesn't work. Thank you :)
Hi. I would like to restore my previous session when I open Firefox (last version of the browser installed). The option is turned on, but nothing happens when I close the browser and I open it again. The support says I should see "Restore previous session" after "New Private Window", but this option is not there. In the history, the list of recently closed tabs is always empty, there are juste one or two links in the recently closed windows (it seems to be a random list). Can someone help me ? I don't understand why it doesn't work. Thank you :)
Tất cả các câu trả lời (10)
Step 1: You may have corrupt sessionstore [v56] sessionstore.jsonlz4 file(s). Delete all sessionstore* files and the sessionstore-backups folder.
Type about:support<enter> in the address bar.
Under the page logo on the left side, you will see Application Basics. Under this find Profile Folder. To its right press the button Show Folder. This will open your file browser to the current Firefox profile. Now Close Firefox.
Windows: Show Folder; Linux: Open Directory; Mac: Show in Finder
Linux: Under the page logo on the left side, you will see Application Basics. Under this find Profile Directory. To its right press the button Open Directory.
Locate the above file. Then rename or delete it. Restart Firefox.

Don't delete the files if you need to rescue any data from them, just move them out of the profile folder to some location where Firefox doesn't look for them. You can try to read out their contents using this tool: https://www.jeffersonscher.com/res/scrounger.html
Được chỉnh sửa bởi FredMcD vào
Step 2: You may be in Private Browsing mode or told Firefox not to remember.
Type about:preferences#privacy<enter> in the address bar. The button next to History, select Use Custom Settings.
Turn off Always Use Private Browsing Mode Turn on Remember My Browsing And Download History At the bottom of the page, turn on Clear History When Firefox Closes. At the far right, press the Settings button. Turn on ONLY Cache and Form And Search History leaving the others off.
Thank you very much for your reply.
I've just done what you suggest, but I couldn't solve the problem unfortunately :( In the profile folder, I found the files you can see on the screenshot and I moved the on my desktop. Is it right? I didn't find any other file "sessionstore".
Do you think I should uninstall Firefox and install it again? If yes, will I lose all preferences, bookmarks, history etc.?
Thank you for your help!
If the files were corrupted, removing them will make the program create new files.
Using the tool in my first link may recover the missing data.

Note: Firefox comes in three or more folders on all computers. They are;
Maintenance: (Programs Folder) <Windows Only> Firefox itself: (Programs Folder) And two folders in the profile of each user on the computer for each Firefox profile for that user.
If you remove the Firefox folder, the user profiles would not be affected.
Hi, My problem is still unsolved: my previous session is not restored and "Recently closed tabs" folder is always empty... Does anyone have another solution? For now, If I don't want to lose my tabs, I must keep the browser open... Thank you!
What are your history settings on the Privacy and Security page? I have "Remember History". At the end of each day, I clear Browsing & Download history and Form & Search history. When I restart Firefox, my windows and tabs are just as I left them when previously quitting.
Note that on Mac closing Firefox can be more complicated because you can close all open windows, but keep Firefox running with the menu bar visible or minimized in the Doc.
Make sure you Quit Firefox with all windows still open, otherwise check "History -> Recently Closed Windows/Tabs".
Thank you very much cor-el! Apparently that was the problem: on Mac I used to close the browser through the exit icon, like on Windows. I've just tried to keep all windows opened and to quit Firefox through the Firefox icon on the Doc and session restore is working now!
Still experiencing issue in Windows 10. (Firefox up-to-date.)
Hi suzette1
Could you please start a new thread for your question?
Then you can provide more information like your operating system and installed add-ons.