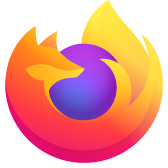 Multi domain in single site. But hide one domain in Firefox browser
I am using a multi-domain like https://example.com and https://example.org. One of the domains is configured with iframe on my website. While running my URL https://example.com on firefox, the iframe is not working. It shows a white page. How can I fix it?
All Replies (2)
Do you get any errors or warnings about the website with the issue on the web console? To see that, press F12 on your keyboard and then select Console from the bottom window that appears.
My immediate guess is that the iframe is being blocked by Firefox's Enhanced Tracking Protection.
Suluhisho teule
Content can also be blocked by CSP and X-FRAME-OPTIONS HTTP headers or content blocking extensions.