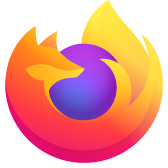 Certain site support earlier versions of FireFox 3.6. Is there a compatibility mode within Firefox 7.0
Certain web sites state browser versions for viewing compatibility, and these are older versions of FireFox. The site does state that FF3.5 & 3.6 are supported and I have a VMWare Image with FF3.6 and the pages are displayed correctly.
After installing the latest version, on Linux, I am not able to run the earlier versions. It seems to re-direct to the latest version.
I still have the script that started FF3.6, which looks for the /usr/lib64 directory and it has the directory /usr/lib64/firefox-3.6, yet when I run up the /usr/bin/firefox-old, I get FF7 started ...
I guess this query is two questions:- 1. How to run multiple versions of FF 3.6 & 7 in Linux 2. Certain sites do not support FireFox above 3.6, and is there a 'compatibility mode' to run FF7 as FF3.6 ??
I have opened the page in Firebug, and the body is indeed empty. There are Javascript modules recorded.
Certain web sites state browser versions for viewing compatibility, and these are older versions of FireFox. The site does state that FF3.5 & 3.6 are supported and I have a VMWare Image with FF3.6 and the pages are displayed correctly. After installing the latest version, on Linux, I am not able to run the earlier versions. It seems to re-direct to the latest version. I still have the script that started FF3.6, which looks for the /usr/lib64 directory and it has the directory /usr/lib64/firefox-3.6, yet when I run up the /usr/bin/firefox-old, I get FF7 started ... I guess this query is two questions:- 1. How to run multiple versions of FF 3.6 & 7 in Linux 2. Certain sites do not support FireFox above 3.6, and is there a 'compatibility mode' to run FF7 as FF3.6 ?? I have opened the page in Firebug, and the body is indeed empty. There are Javascript modules recorded.
All Replies (1)
Reference site:- http://odyniec.net/blog/2010/02/running-multiple-versions-of-firefox-in-ubuntu-9-10/
I have modified the original Fedora firefox script from /usr/bin/firefox to be /usr/bin/firefox-old.
Then I modified the script firefox-old to change the LAUNCHER from "/usr/bin/firefox" , which now points to my FF7.0.1 to the $MOZ_PROGRAM which has been setup earlier to the correct binary /usr/lib64/firefox-3.6/firefox

##
## Set MOZ_APP_LAUNCHER for gnome-session
##
export MOZ_APP_LAUNCHER="$MOZ_PROGRAM -no-remote -P Firefox-3.6"

Modified by cor-el