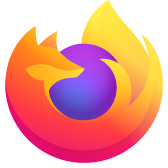 browser oversized wont stay at resized position after restarting browser, cpu was shut down last night cpu was fine, off for ten hrs restarted, everything on cpu oversized, reset icons n windows, started firefox it to was oversiz
how to keep browser from resizing after shutdown? oversized by 20% on restart , happened last night after a uneventful cpu shutdown, upon restart this morning cpu windows enlarged to "large icons" those were reset, open firefox it to was enlarged, reset to 80% zoom , but it will not stay 100% size is NOT 100% size i want or had, how to set so it will stay...and why did it change in first place "on its own" thanx for your help...vic
how to keep browser from resizing after shutdown? oversized by 20% on restart , happened last night after a uneventful cpu shutdown, upon restart this morning cpu windows enlarged to "large icons" those were reset, open firefox it to was enlarged, reset to 80% zoom , but it will not stay 100% size is NOT 100% size i want or had, how to set so it will stay...and why did it change in first place "on its own" thanx for your help...vic
Выбранное решение
You may have ad/mal-ware. Further information can be found in this article; https://support.mozilla.org/en-US/kb/troubleshoot-firefox-issues-caused-malware?cache=no
Run most or all of the listed free to use malware scanners. Each works differently. If one program misses something, another may pick it up.
Прочитайте этот ответ в контексте
👍 1
Все ответы (6)
oetkbtytr said
happened last night after a uneventful cpu shutdown . . .
Do you mean the computer was shut down? The CPU is the brain of a computer.

https://support.mozilla.org/en-US/kb/changes-toolbars-and-window-sizes-are-not-saved You may have corrupt xulstore.json file.
Open your file browser to this hidden location:
Mac: *~/Library/Application Support/Firefox/Profiles
Linux: *~/.mozilla/firefox/Profiles
Windows: %AppData%\Mozilla\Firefox\Profiles
*C:\Users\<user>\AppData\Roaming\Mozilla\Firefox\Profiles
Windows XP: C:\Documents and Settings\<user>\Application Data
\Mozilla\Firefox\Profiles\
Close Firefox. Search for the above file. Then rename or delete it. Restart Firefox.
no , once a week I shut down manually, seems like if i dont hard drive will run all night, I have not found out yet what is running or whether it is suppose to aka windows 10. I solved resize problem but i dont know why it changed. the screen image changed from 1080 to 768dpi. but now firefox upon restart now wont recognize the last settings, it restarts to 80% zoom, as i set earlier to compensate for larger everything, so now i have to increase zoom 20% everytime i open firefox, what is keeping memory setting to forget, or is it windows display setting doing it, and why does it change on its own, will a full shutdown again after i set everything like i want it help, aint that how its suppose to work, or is it that json file , just redid one last week after losing firefox internet access, still able to use other browsers, that fix was a json file, lil odd coincidence or is there a possible virus eating json files...thanx. if i dont hear back from you tonite, i will try shutdown first, if that doesnt fix it, then i will try yours, any special rename or any name not to use? thanx again, and fyi I'm dummer than box o roks when it comes to tech stuff, to me cpu is short text for computer, laptop, or harddrive, all same to me....vic
lil feedback- uneventful means just that, once and a while shutdown will happen quickly , i will have to disconnect internet , then after 30 sec. or so , the shutdown will proceed, if i dont it will not shutdown for hour, makes me think theres virus or something else running in background that i cannot identify, using up a significant part of my bandwidth , i'm smart enough to not shutdown everything in task manager, but its starting to become a nussence..
Выбранное решение
You may have ad/mal-ware. Further information can be found in this article; https://support.mozilla.org/en-US/kb/troubleshoot-firefox-issues-caused-malware?cache=no
Run most or all of the listed free to use malware scanners. Each works differently. If one program misses something, another may pick it up.
First , I want to thank you Fred for quick response and two possible solutions. It has taken quite awhile to download all malware software. I have ran three, other two might take awhile so plan on that later today, Nothing serious has shown up except some HP junk and game crap from windows that I always shut down from task manager, it got removed. If other two malware things dont find anything i suppose i try the json file thing. you have been a big help , I didn't think it was appropriate to click "solved problem " box just yet, but I will if either solution does work, I don't want somebody else thinking it worked just yet...might be couple days i want to run full scans offline might help....thanx again Fred, have good weekend...victor
Don't use the Solved flag until you are sure the problem is gone. If you need more help or information, just ask.