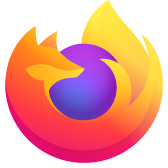 the new firefox browser won't connect to google services and I've tried all (most) of your suggestions to fix it
the new firefox browser won't open google gmail or other google services at all and also has trouble displaying flickr as it should be displayed
the new firefox browser won't open google gmail or other google services at all and also has trouble displaying flickr as it should be displayed
Todas as respostas (4)
What's the error and can you provide a screenshot? Your description is too vague. Please be as descriptive as possible next time. Please provide us with a screenshot. If you need help to create a screenshot, please see How do I create a screenshot of my problem?
Once you've done this, attach the saved screenshot file to your forum post by clicking the Browse... button below the Post your reply box. This will help us to visualize the problem.
Thank you!
there are no error messages, and no real reason for a screenshot, the browser simply will not connect to google services (gmail, youtube, etc). When I switch to IE there aren't any issues, but I really don't want to use IE. Is there a way to revert to the last iteration of firefox? Before this 'new & improved' version?
... oh, and as far as flickr, none of the thumbnail images appear and the size proportions are all askew. I've tried to 'refresh firefox' and also test all plug-ins and such, to no avail.