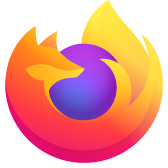 Problem with a website using Windows 11
Hello. I have just installed Windows 11 and have a problem with the Firefox browser that I didn't have with Windows 10.
On the Talk Radio website: (https://talkradio.co.uk/), there is a "Listen Live" button which, when clicked creates a popup window for their Radio Player application. Under Windows 11, the window pops up, but is empty (this was fine under Windows 10). I tried this with Edge and it works fine.
Could someone look into this please? I don't want to have to use Edge.
Many thanks,
Kevin
Hello. I have just installed Windows 11 and have a problem with the Firefox browser that I didn't have with Windows 10. On the Talk Radio website: (https://talkradio.co.uk/), there is a "Listen Live" button which, when clicked creates a popup window for their Radio Player application. Under Windows 11, the window pops up, but is empty (this was fine under Windows 10). I tried this with Edge and it works fine. Could someone look into this please? I don't want to have to use Edge. Many thanks, Kevin
All Replies (1)