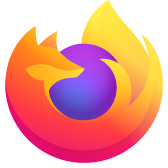 Text in Menu's and Took Bars Bigger
Hi, Anyway to make the text and icons on the menus, tool bars, favorite bars etc. Bigger? I have a big screen (a couple actually) and there is plenty of room to make things bigger. Viewing web pages is just fine (size wise) it is the FireFox menus and icons that are too small. It is 2020, why make them so small? Thanks, Jeff
Hi, Anyway to make the text and icons on the menus, tool bars, favorite bars etc. Bigger? I have a big screen (a couple actually) and there is plenty of room to make things bigger. Viewing web pages is just fine (size wise) it is the FireFox menus and icons that are too small. It is 2020, why make them so small? Thanks, Jeff
All Replies (3)
You can enter about:config in the URL bar and set layout.css.devPixelsPerPx to 1.5 (default is -1).
Adjust its value in 0.1 or 0.05 steps until icons or text looks right.
Hi TyDraniu, thanks for the response. I did as you suggested but it did not make any difference in increasing the size. The initial value was -1 changing this up to -1.5 had no effect but going the other direction (entering a positive number) made everything extremely small. I guess I am already at maximum size (although to me it is pretty small). Thanks for your effort! Jeff
The '-1' value is the default and means to use the OS setting. For having effect this value needs to be a positive number, so you need to use a value like 1.5 or 1.55.