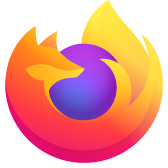 How do I make Firefox forget my primary password after suspend/lock
Hi, As it is, Firefox remember the primary password as long as the software is open and the computer not shut down. This is a very serious security risk! Firefox should forget the primary password after a certain period of time, even when running continuously. At least Firefox should forget the password after the session is suspended or locked. Could you please add this feature in your next release. Sincerely, -- Pierre
Hi, As it is, Firefox remember the primary password as long as the software is open and the computer not shut down. This is a very serious security risk! Firefox should forget the primary password after a certain period of time, even when running continuously. At least Firefox should forget the password after the session is suspended or locked. Could you please add this feature in your next release. Sincerely, -- Pierre
All Replies (5)
You can cancel a primary password prompt like you get if you click the eye button to reveal a password on the about:logins page to re-lock the logins (you need to close or refresh about:logins afterward).
You can inspect the current login state or log out manually from the Software Security Device in the Security Device manager.
Settings -> Privacy & Security -> Certificates ->
Security Devices: Software Security Device: Log Out button in the right sidebar
You may have to zoom out to make the sidebar visible.
Modified by cor-el
Manual log out is not a safe option. If I forget to logout manually, any person accessing my computer can also access all my saved passwords in Firefox. For security reasons, Firefox MUST log out automatically from the primary password when the computer is locked or after a predetermined amount of time.
If you lock the computer automatically with a password protected screensaver then this shouldn't be a problem as others won't be able to access Firefox.
Hi Cor-el, I am sorry but this is not acceptable from a security point of view. There are way to bypass a protected screen saver, and the browser should have its own protection. Nowadays a lot of sensitive activities are done using the browser, such as banking. The protection for all the saved passwords should be ironclad.