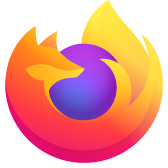 Firefox 100 and MacOS 12.3.1 Monterey
Firefox 100 does not work with MacOS 12.3.1 Monterey and MacMini M1. Any idea when it will be fixed?
Firefox 100 does not work with MacOS 12.3.1 Monterey and MacMini M1. Any idea when it will be fixed?
All Replies (2)
Hi
What seems to be the problem that you are having? What is not working for you in Firefox?
There seems to be something about my MacMini M1 running Monterey 12.3.1. I haven't done extensive debugging because I have another browser and I assumed others would have the problem and it would be fixed. Apparently not. I also have a new MacBookPro M1 Max also running 12.3.1 and it seems fine, oddly enough. Firefox v100 runs fine there. So it is not Monterey that is the problem.
      The symptom is that it will not load any website.  I get the "welcome" message and then it starts to check for updates (even though it is already v100) and it can't even do that.  The little "busy bar" goes right-left-right-left but nothing happens.  Also won't find the New York Times web site.  When I say quit, it doesn't until I go to Force Quit and see that it is "not responding".    I have a Time Machine backup with Firefox v95 available, so I "restored" from that version and it seemed to work for a while, but then same problem.
       I just tried it this morning (Saturday) and v95 still has the same problem that I associated with v100.  I haven't done system updates for the MacMini in a while and Firefox was working.   The first time I noticed the problem was after Firefox did its automatic check and updated to v100.   That is why I was blaming v100.   Apparently, I have some other problem, but Safari works fine on the MacMini, so it is unlikely that it is my wi-fi / router equipment.   The sudden death of Firefox triggered a "send report" window, so my situation was reported to those folks.
     If you have some diagnostic suggestions, I will welcome them, but as I said, I am not ready for heroics like reinstalling stuff or creating a second administrator.   If you suspect that I somehow have a "bug" that only seems to affect Firefox, I will be happen to run some virus checking software.
     Thanks for being willing to help with my small but annoying problem.