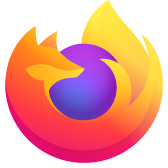 connection
I am no longer able to connect to my tangerine bank account with Firefox. I have no problem with Safari. I cleared the cache and deleted the cookies, to no avail. i have iMac with Macos 10.15.7 and Firefox 70.22 78.12.0
I am no longer able to connect to my tangerine bank account with Firefox. I have no problem with Safari. I cleared the cache and deleted the cookies, to no avail. i have iMac with Macos 10.15.7 and Firefox <s>70.22</s> 78.12.0
Modified by cor-el
All Replies (4)
It suppose to be the last for Macos !
78.12.0 Firefox ESR
July 13, 2021 Version 78.12.0, first offered to ESR channel users on July 13, 2021
Sorry, my mistake is not 70.22 i have 78.12. 0
Sorry. I did not know you were using an ESR version. Have you tried Troubleshoot(Safe) Mode?