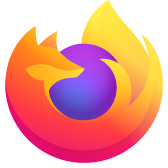 Block cookies for all sites - not working
Issue: Despite settings to block all cookies .... cookies are not blocked (as shown in Cookies and Site Data->Manage Data)
Please advise how to block all cookies and trackers
version: 66 1) Clear all cookies 2) Apply Settings: Browser Privacy Custom Trackers (in all windows)[checked] Cookies (all cookies)[checked] 3) Visit Site (e.g. youtube.com) 4) Check "Cookies and Site Data->Manage Data" 5) Shows 3 cookies appied 1 minute ago
Thanks
Issue: Despite settings to block all cookies .... cookies are not blocked (as shown in Cookies and Site Data->Manage Data) Please advise how to block all cookies and trackers version: 66 1) Clear all cookies 2) Apply Settings: Browser Privacy Custom Trackers (in all windows)[checked] Cookies (all cookies)[checked] 3) Visit Site (e.g. youtube.com) 4) Check "Cookies and Site Data->Manage Data" 5) Shows 3 cookies appied 1 minute ago Thanks
All Replies (4)
Do you have any exceptions? I don't remember the exact layout in Firefox 66, but there's a separate section of the page for Cookies and Site Data with a button labeled either "Manage Permissions" or "Exceptions".
Could you test in Firefox's Safe Mode? In its Safe Mode, Firefox temporarily deactivates extensions, hardware acceleration, any userChrome.css/userContent.css files, and some other advanced features to help you assess whether these are causing the problem.
You can restart Firefox in Safe Mode using either:
"3-bar" menu button > "?" Help button > Restart with Add-ons Disabled
(menu bar) Help menu > Restart with Add-ons Disabled
and OK the restart.
A small dialog should appear. Click "Start in Safe Mode" (not Refresh).
Any difference?
Are that really cookies (i.e. is there a count > 0 in the cookies column) ?
Thanks for the suggestions.
First a general warning discovered during troubleshooting: When testing cookies, it is necessary to close the "preferences tab". If the "preferences tab" is open, then cookies are added but those cookies will not appear in the "manage data" cookies list accessed from the "preferences tab".
Regarding the original issue --
@cor-el Yes. They are real cookies. Count non-zero. In the original post where I mentioned "3 cookies appied 1 minute ago" I was referring to the "cookie count" of a single line item
@jscher2000 1) No exceptions were ever applied 2) Using Safe Mode allowed me to discover that the cause was the firefox addon: Video DownloadHelper by mig https://addons.mozilla.org/en-US/firefox/addon/video-downloadhelper/
All other addons present - no issue All addons (including Video DownloadHelper) - issue is present
Solution: disabled/removed Video DownloadHelper
In Internet Explorer, select the Tools button, and then select Internet options.
   Select the Privacy tab, and then under Settings, move the slider to the top to block all cookies or the bottom to allow all cookies. Select OK.