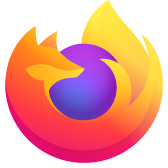 flash 11.6 lag in youtube HD
When playing a video in HD/full HD my PC is experiencing some bad lag when playing the video. This lag stops only when I turn Hardware Acceleration in Firefox AND adobe to unchecked but then is my CPU stressed to 30-50%. When hardware acceleration is turned on in firefox and adobe flash, the lag stops only when the whole video is loaded (buffer problem?) All the versions of Firefox, GTX 560 and adobe are up to date (firefox 19, nvidia 314.07 and flash 11,6,602,171)
When playing a video in HD/full HD my PC is experiencing some bad lag when playing the video. This lag stops only when I turn Hardware Acceleration in Firefox AND adobe to unchecked but then is my CPU stressed to 30-50%. When hardware acceleration is turned on in firefox and adobe flash, the lag stops only when the whole video is loaded (buffer problem?) All the versions of Firefox, GTX 560 and adobe are up to date (firefox 19, nvidia 314.07 and flash 11,6,602,171)
Opaite Mbohovái (6)
The Reset Firefox feature can fix many issues by restoring Firefox to its factory default state while saving your essential information. Note: This will cause you to lose any Extensions, Open websites, and some Preferences.
To Reset Firefox do the following:
Go to Firefox > Help > Troubleshooting Information.
Click the "Reset Firefox" button.
Firefox will close and reset. After Firefox is done, it will show a window with the information that is imported. Click Finish.
Firefox will open with all factory defaults applied.

Further information can be found in the Refresh Firefox - reset add-ons and settings article.
Did this fix your problems? Please report back to us!
dear Tylerdown,
thanks for your fast reply, but setting Firefox to factory settings didn't fix the problem. Firefox is the only browser that experiencing this lag in youtube.
Then in that case, leave the Hardware acceleration turned off until nvidia releases another driver update for your card, then test with that. You may be able to turn it off in just flash, not Firefox, as this sounds like a flash issue, not a Firefox one.
I think it is a flash issue, because in the other browser (Internet explorer and chrome) their is no lag noticeable in full HD.
Just FYI, the flash used in IE and Chrome is totally different than the Flash in Firefox, so a bug in one doesn't mean that there will be a bug in the others.
Make sure that your security software (firewall, anti-virus) isn't blocking content or the plugin-container process.
Try to boot the computer in Windows Safe mode with network support (press F8 on the boot screen) as a test to see if that helps.