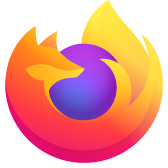 why run this "https://op.7pass.de/auth?response ..." on linux and not on windows ? all new nightly instaled !
hi @all my problem is that i can not coneckt whith nighly on windows7 normaly to this site https://op.7pass.de/auth?response_type=code&client_id=59f087106c7484e7522aaa91&scope=openid+profile+email+offline_access&redirect_uri=https%3A%2F%2Fsso.sat1.de%2Fusers%2Fauth%2Fcallback&prompt=consent&claims=%7B%22id_token%22%3A%7B%22created_at%22%3Anull%2C%22amr%22%3Anull%7D%7D&no_session=login Fehlercode: MOZILLA_PKIX_ERROR_ADDITIONAL_POLICY_CONSTRAINT_FAILED i overtake that with Accept the risk but in my new installed ubuntu 18.04.1on an other compy it runns??? can anywhere help me ? plz in german or english
Chosen solution
All Replies (3)
your'e welcome,
I am glad to hear that your problem has been resolved and Thank you for contacting Mozilla Support.