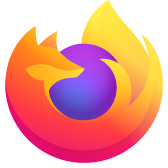 Every time I open the Firefox browser first shows the original browser and immediately appears another Firefox browser with another subjects and stay that way
It seems to be that there is an impostor in my Firefox browser, every time I open the Firefox browser immediately appears a second browser looking as a Firefox browser but this one takes off the original one and leave the impostor browser. Please help. Thank you
It seems to be that there is an impostor in my Firefox browser, every time I open the Firefox browser immediately appears a second browser looking as a Firefox browser but this one takes off the original one and leave the impostor browser. Please help. Thank you
All Replies (1)
Your words are confusing. What is in the other unwanted window?
You may have ad / mal-ware. Further information can be found in the Troubleshoot Firefox issues caused by malware article.
Run most or all of the listed malware scanners. Each works differently. If one program misses something, another may pick it up.