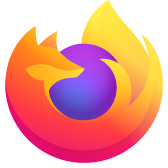 Updated to FF 39.0 and www.yahoo.com loads, but spins as if not loaded
Updated to FF 39.0 and www.yahoo.com loads, but spins as if not loaded, and bar never goes all way to right side of tab. If I press ESC, the circle stops spinning and the line on tabs goes away. From all appearance, the www.yahoo.com view good, only have the spinning circle and line going left to right on yahoo's tab. Things I tried that didn't change anything: 1. cleared cache, history and cookies and restarted FF 2. Tried safe mode and it acted the same 3. Rebooted- no help 4. www.yahoo.com loads fine in IE
Updated to FF 39.0 and www.yahoo.com loads, but spins as if not loaded, and bar never goes all way to right side of tab. If I press ESC, the circle stops spinning and the line on tabs goes away. From all appearance, the www.yahoo.com view good, only have the spinning circle and line going left to right on yahoo's tab. Things I tried that didn't change anything: 1. cleared cache, history and cookies and restarted FF 2. Tried safe mode and it acted the same 3. Rebooted- no help 4. www.yahoo.com loads fine in IE
All Replies (2)
UPDATE --- I downgraded to FF 38.0.5 and it has the same problem, so this must be caused by a recent yahoo change and not FF upgrade to 39. Still would like fixed, but can just press ESC?
You can remove all data stored in Firefox from a specific domain via "Forget About This Site" in the right-click context menu of an history entry ("History > Show All History" or "View > Sidebar > History") or via the about:permissions page.
Using "Forget About This Site" will remove all data stored in Firefox from that domain like bookmarks, cookies, passwords, cache, history, and exceptions, so be cautious and if you have a password or other data from that domain that you do not want to lose then make sure to backup this data or make a note.
You can't recover from this 'forget' unless you have a backup of the involved files.
It doesn't have any lasting effect, so if you revisit such a 'forgotten' website then data from that website will be saved once again.
---
Boot the computer in Windows Safe Mode with network support (press F8 on the boot screen) as a test.
Do a malware check with several malware scanning programs on the Windows computer. Please scan with all programs because each program detects different malware. All these programs have free versions.
Make sure that you update each program to get the latest version of their databases before doing a scan.
You can also do a check for a rootkit infection with TDSSKiller.
See also: