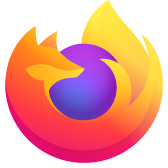 Firefox crashes
my firefox keeps crashing. the plugins for adobe flashplayer keeps crashing. what do i do to fix this problem so it will not crash
my firefox keeps crashing. the plugins for adobe flashplayer keeps crashing. what do i do to fix this problem so it will not crash
All Replies (3)
this was not helpful for me. what happens is that firefox keeps crashing. the flashplayer crashes all of the time. what do i do to fix that so firefox works excellent
If you have submitted crash reports then please post the IDs of one or more recent crash reports that have a "bp-" prefix:
bp-xxxxxxxx-xxxx-xxxx-xxxx-xxxxxxxxxxxx
You can find the Report ID of recent crash reports on the "Help > Troubleshooting Information" page (about:support).
Click the "All Crash Reports" button on this page to open the about:crashes page and see all crash reports.
If necessary then you can open about: pages via the location/address bar.
See:
---
You can try to disable hardware acceleration in Firefox.
Tools > Options > Advanced > General > Browsing: "Use hardware acceleration when available"
You need to close and restart Firefox after toggling this setting.
You can check for problems with current Shockwave Flash plugin versions and try this:
See also: