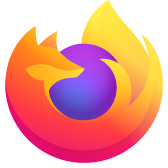 How can I remove/uninstall a Language Pack in Firefox?
The following page: https://support.mozilla.org/en-US/kb/use-firefox-interface-other-languages-language-pack#w_how-to-uninstall-language-packs says: How to uninstall language packs If you want to remove a language pack, see [Disable or remove Add-ons]. and the part in square brackets (Disable or remove Add-ons) in the line above is a LINK to the following page: https://support.mozilla.org/en-US/kb/disable-or-remove-add-ons and that page says nothing about Language Packs. Here are the page's sections: Table of Contents: - How to disable extensions and themes - How to disable plugins - How to remove extensions and themes - How to uninstall plugins - Troubleshooting The "Language Packs" are NOT listed in PLUGINS or EXTENSIONS which are subsections of ADD-ONS (see in address bar "Firefox | about:addons"). They are ONLY listed in the "LANGUAGES" section/tab of the ADD-ONS page. Thanks.
Toutes les réponses (4)
Type about:preferences#content<enter> in the address bar.
On the bottom of the page, find Languages. To its right, press the Choose button. Make sure the correct language and district are selected.
I assume that the language packs are part of the special Ubuntu Firefox version that you have installed.
You can try the Firefox version from the official Mozilla server if you currently use a version from the repositories of your Linux distribution. You can find the full version of the current Firefox release (46.0.1) in all languages and all operating systems here:
Do you see these languages on the about:addons page in a Language menu section?
"3-bar" menu button or Tools > Add-ons > Extensions (about:addons)
You can possibly check the extensions.json file in the Firefox profile folder to see if it lists the location of the language packs. You can open the file in the Scratchpad ("3-bar" menu button or Tools > Web Developer). Click the "Pretty Print" button to format the file for readability.
You can use this button to go to the current Firefox profile folder:
Help > Troubleshooting Information > Profile Directory:
Windows: Show Folder; Linux: Open Directory; Mac: Show in Finder
Sorry, and thanks. I thought you could get other languages thru content.