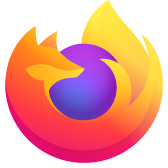 opeation
After building an new computer and installing firefox the browser is working erratically. Works on most websites but in one example says it can't connect with weatherunderground.com while Edge has no trouble connecting. Also after connecting to some websites the links don't work properly. When I connect to http://www.bridgewebs.com/orchidislandgolfbeach/ the website comes up but doesn't display or operate properly. The access counter is at zero and links to other portions of the site don't work properly. In some cases it links the there is not "hand" on courser indicating the ability to link. In other cases the link is inoperative. I use Adguard as a popup blocker and Norton as an antivirus and have tried the sites with both turned off with no change in how things operate. Must be something about how the browser is set up since firefox on my wife's computer works fine and firefox on my previous computer worked properly. Have also reloaded firefox and that didn't help.
The bridgewebs people thought that javascript might not be enabled but I checked and javascript.enabled is marked at true.
Have included two screen shots.  The first is the initial page that comes up from the bridgewebs site.  If you compare it to what comes up when you access the site you see the difference.  I also included the current plugins screen.

Would really like to figure out what is going on. Up to now have had no trouble with firefox.
After building an new computer and installing firefox the browser is working erratically. Works on most websites but in one example says it can't connect with weatherunderground.com while Edge has no trouble connecting. Also after connecting to some websites the links don't work properly. When I connect to http://www.bridgewebs.com/orchidislandgolfbeach/ the website comes up but doesn't display or operate properly. The access counter is at zero and links to other portions of the site don't work properly. In some cases it links the there is not "hand" on courser indicating the ability to link. In other cases the link is inoperative. I use Adguard as a popup blocker and Norton as an antivirus and have tried the sites with both turned off with no change in how things operate. Must be something about how the browser is set up since firefox on my wife's computer works fine and firefox on my previous computer worked properly. Have also reloaded firefox and that didn't help. The bridgewebs people thought that javascript might not be enabled but I checked and javascript.enabled is marked at true. Have included two screen shots. The first is the initial page that comes up from the bridgewebs site. If you compare it to what comes up when you access the site you see the difference. I also included the current plugins screen. Would really like to figure out what is going on. Up to now have had no trouble with firefox.
Toutes les réponses (10)
If you use a bookmark then try to navigate to that page starting with the main page in case there is a problem with this bookmark.
You can try these steps in case of issues with web pages:
You can reload web page(s) and bypass the cache to refresh possibly outdated or corrupted files.
Hold down the Shift key and left-click the Reload button
Press "Ctrl + F5" or press "Ctrl + Shift + R" (Windows,Linux)
Press "Command + Shift + R" (Mac)
Clear the Cache and remove the Cookies from websites that cause problems via the "3-bar" Firefox menu button (Options/Preferences).
"Clear the Cache":
Firefox/Tools > Options > Advanced > Network > Cached Web Content: "Clear Now"
"Remove the Cookies" from websites that cause problems.
Firefox/Tools > Options > Privacy > "Use custom settings for history" > Cookies: "Show Cookies"
Start Firefox in Safe Mode to check if one of the extensions ("3-bar" menu button/Tools > Add-ons > Extensions) or if hardware acceleration is causing the problem.
Switch to the DEFAULT theme: "3-bar" menu button/Tools > Add-ons > Appearance
Do NOT click the "Refresh Firefox" button on the Safe Mode start window
---
You can remove all data stored in Firefox from a specific domain via "Forget About This Site" in the right-click context menu of an history entry ("History > Show All History" or "View > Sidebar > History").
Using "Forget About This Site" will remove all data stored in Firefox from that domain like bookmarks and history and cookies and passwords and cache and exceptions, so be cautious. If you have a password or other data from that domain that you do not want to lose then make sure to backup this data or make a note.
You can't recover from this 'forget' unless you have a backup of involved files.
If you revisit a 'forgotten' website then data from that website will be saved once again.
I believe I tried all your suggestions and still have the same problem. I did notice that Java was not loaded so I loaded the latest version of Java, version 8. It downloaded properly and Javascript now shows up as one of the add-ons for firefox. Didn't solve the problem. What I can't figure out is that the website works correctly when I use the Windows 10 Edge browser. That would imply that there is some issue with firefox.
Any other thoughts?
Andy Cruce
I also just finished refurbishing my wife's computer with a SSD and installed Windows 10. After it was working I downloaded firefox and the websites I have trouble with using my computer worked perfectly. Can't think of anything else to try other than uninstalling stuff like Adguard and Norton to see if that helps even though disabling these programs didn't seem to make a difference.
Any other suggestions?
Java and JavaScript are different languages and the Java plugin isn't used for JavaScript that is used on almost all websites.
To avoid confusion, see:
---
Create a new profile to test if your current profile is causing the problem.
See "Creating a profile":
If the new profile works then you can transfer files from a previously used profile to the new profile, but be cautious not to copy corrupted files to avoid carrying over problems.
Here is something else that might help figuring out what is going on. I accessed our club site and then tried to hook to foretees - the golf reservation site. I am sure this should have worked but instead I got the message that the site was unavailable and on the retry got the message on the attached screen shot.
Are you using a bookmark or are you starting with the main (home) page of this website?
If you use a bookmark or use a link that has specific GET data appended to the link or a page that has been requested by sending a form with POST data to open a specific page on the server then try to navigate to that page starting with the main page or the sign in page in case this bookmark/link is currently broken.
Not having much luck. Tried to log into the root window of one of the sites that is giving me trouble using the address bar, not a book mark ( bridgewebs.com/orchicislandgolfbeach ). The result was the same - site did not work properly.
Created a new profile stored in a new folder - first screen shot shows the new profile, Andy Cruce. After opening it up I get the initial screen and entered Foxnews.com as the requested site, second screen shot. When firefox tried to go that site I got a security warning, third screen shot. To make sure that my profile was correct I checked the contents of the folder containing the new profile - fourth screen shot. As you can see all the files were created today -the 29th. I'm pretty sure that security issues have something to do with cert8 file. I'll try deleting it and opening firefox again but didn't think of that until I was well into this email so I'll let you know the results in a subsequent post.
Deleted the cert8 file and restarted firefox in the new profile. Same result. Checked the profile folder and a new cert8 file was created.
Hope this helps.
I tried using Internet Explorer and ran into some problems also. Almost seems like it's an issue with the site thinking that my machine is a mobile device. I'm running Windows 10 with a touch screen. Is there something buried in the browser that would make sites think I have a mobile device. As far as I can tell Windows Edge doesn't have any problems.
Andy Cruce
Why does it say about the issuer when you click Advanced in the third screenshot and inspect the certificate?
click "Advanced" to expand the error message
click "Add Exception" to open "Add Security Exception"
If this isn't possible then open "Add Security Exception" by pasting this URL in the location/address bar and paste the URL of the website (https://xxx.xxx) in it's location field.
chrome://pippki/content/exceptionDialog.xul
Let Firefox retrieve the certificate -> "Get Certificate"
click the "View" button and inspect the certificate
You can see details like the issuer of the certificate and used intermediate certificates in the Details tab.