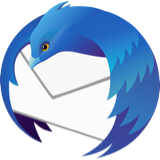 Duplicates in TB 115 on IMAP accounts in both the inbox and sent folder
I'm having an issue that's related to 115 as I didn't have this problem on 102. This is also not related to gmail, live.com, icloud or other exchange accounts, only my IMAP accounts are having this problem. I have it set to a unified folder and I display both sent and inbox in the thread. Some of the items in the inbox show twice and some, if not most of the items in the sent folder on the thread show twice as well.
I'm having an issue that's related to 115 as I didn't have this problem on 102. This is also not related to gmail, live.com, icloud or other exchange accounts, only my IMAP accounts are having this problem. I have it set to a unified folder and I display both sent and inbox in the thread. Some of the items in the inbox show twice and some, if not most of the items in the sent folder on the thread show twice as well.
All Replies (20)
SOmeone recently posted something similar. Please update to 115.0.1 when it becomes available and post your results.
Yes, the update solved the problem.
Sorry, it solved the problem for a time, but now the problem is recurring. Here are two instances from just this afternoon.
Modified by chunnel
Hi chunnel
Please try Thunderbird Troubleshoot Mode: https://support.mozilla.org/en-US/kb/troubleshoot-mode-thunderbird
If that fixes the issue please let us know!
If it doesn't: Please provide the following troubleshooting details to help us help you:
Please let us know what version of Thunderbird you are using,
your operating system e.g. Windows 11 and
your email provider e.g. fastmail
what 3rd party software like add-ons, anti-virus or firewalls you are using (please try disabling all 3rd party software and let us know if that fixes it!)
Cheers! ...Roland
Yes, troubleshoot mode solved the problem. I'm using 115.0.1 Mac OS 13.4.1 (c) No antivirus or firewalls
Sorry, no it didn't. The problem re-appears even in troubleshoot mode.
re : I have it set to a unified folder and I display both sent and inbox in the thread.
All the images you posted seem to indicate: 1. duplicates are only occuring on emails in 'Inbox' 2. It is only occuring on the last email in thread. Can you confirm this by checking all instances of duplication.
The images do not show what folder you are talking about, so I'm assuming it's the 'Unified Inbox'.
When you say 'Unified', do you mean View > Folders > 'Unified Folder' OR is this a Saved Search folder which shows a unified view of Inbox and Sent.
Just wondering how you have Sent and Inbox email threads in same Unified Inbox folder. Usually, a Unified Inbox displays both Inbox and any Inbox subfolders. But sent emails would be in the 'Unified Sent' folder. If you uncheck the 'Unified Folder' option - View > Folders > uncheck 'Unified Folder' Have you set up your 'Sent' folder to be a subfolder of 'Inbox' ?
OR have you right clicked on email and chosen to 'Open message in conversation' which opens that thread in a new tab and it includes all parts of the conversation both received and sent ?
Can you offer a bit more info just to help me understand set up?
The duplicates occur on the most recent sent and also occasionally on previous sent in that thread, but not all the time. They do not occur on items in the inbox. Here are screenshots of emails where it occurs from the sent folder in the middle of the thread and the most recent sent.
Is anyone going to address this major issue? It's so frustrating, that I'm using other email clients with varying success.
Here is a shot of both my incoming and outgoing messages in a thread, all duplicated.
Modified by chunnel
Please try this: Set to only use 'All'
View > Folders >select 'All'
View > Folders >uncheck 'Unified'
Help > More TRoubleshooting Information
Under 'Application Basics' half way - Profile Folders ' click on 'Open Finder'
A new window opens showing the contents of your profile name folder.
Scroll down to locate 'virtualFolders.dat'
delete: virtualFolders.dat file
click on 'Mail' folder to see contents.
delete 'smart mailboxes' folder.
Start Thunderbird
Need some feedback on query... That image is the Unified Inbox folder .... Do you have an identical email going to more than one real Inbox?
For example: is it possible you have one particular email being sent to two of your email addresses? This might occur if you CC yourself - send an email using email address A and put CC email address B ? So in effect you have two identical sent emails. If recipient then sends a reply to all, so both email address get a reply then you really may have two emails, but they are in different mail account Inboxes.
The point I'm making is are these duplicates really duplicates or are they one email sent to two different email address and therefore in two different Inboxes. Because if this is true then they are not duplicates. The image you posted does not provide the kind of information required to check that out.
Select 'Unified Inbox' Then enable these column headers. 'Account' and 'Location' Now post an image showing same image as before but this time make sure image shows what is in the 'Account' and 'Location' column headers.
The answer is no, I do not have duplicate emails going into other emails. These really are duplicates of the same sent or received email. They are only appearing with IMAP servers that are my personal domains. So gmail,live, outlook, icloud, etc... emails are not having this duplicate issue.
Update, I'm running 115.3.0 and even with the new update, you all have not yet decided to address this issue. BTW, I do not have multiple Sent folders in these 3 IMAP accounts. I understand that if there were, selecting two would have caused this problem. For example if I had selected both Inbox and All Mail on any Gmail account, I would see duplicates. Such is not the case here. If it matters, the domains are all with infomaniak.com so the IMAP is mail.infomaniak.com. I do not see duplicates like this in Postbox which is based on and older version of TB. I do not see duplicates in Mac Mail, EMClient or Mailmate. I did not see duplicates in 102, it only started in 115. My profile has not changed, so there should be no logical reason for these duplicates to occur in 115 but not 102 and for this to be anything but a TB issue.
Modified by chunnel
The Unified folder shows all emails from many accounts. You need to enable the 'Account' column header in order to see which account they are located in. So if it says the duplicates are actually in two different accounts then you are doing the following:
You have Account A set up to save sent mail in the Account A sent imap folder. This is then put onto the server. You have sent the email which has 'FROM Account A' in header BUT you have not sent that email using the smtp server for Account A, it is actually using Account B.
Select 'Unified' folder
Enable the 'Accounts' column header
Post image showing duplicate examples so we can see which accounts the duplicates are located in.
Here is a recent screenshot with it setup as you asked. I'm also including a shot of the setup for the inbox showing that only one "Sent" folder is selected in case you thought I had two Sent folders selected and that may be causing the problem.
Some servers auto add sent emails to the server 'Sent' folder. It did not used to be like that unless you used webmail account to send email. But some servers started to do this because people using POP accounts would not be able to see sent emails if they decided to use webmail. As servers would love people to use webmail, you can see why some decided to auto add sent mail.
In Thunderbird it is normal to put copy of any sent email into the 'Sent' folder. But, if server is now automatically doing it then you do not need to do it via Thunderbird. But this would apply only to those using IMAP mail accounts.
Please perform a test to find out if the server is auto adding copy of sent mail.
In Thunderbird, 'Account Settings' > 'Copies & folders' for your karlanfamily email address.
Uncheck the 'Place a copy in' to disable that option.
Exit Thunderbird
wait a few moments for background processes to complete.
Start Thunderbird.
Send a test email from that email address to another email address.
Do you see a copy of sent email? If yes, then server added it not Thunderbird. Please report back on results.
No Joy. Good try though. This was the first response that didn't assume I was an idiot and the cause of the duplications. Here is the screenshot after making a test email and responding back after having unchecked "Place a copy", exiting, waiting and re-opening TB.
Sorry if all these queries etc sound like you are doing something odd, but there are so many things going on we have to ask stuff in order to identify which bit is causing the problem.
Thanks for doing a test. That proves the server is adding the email to the 'Sent' folder and not you copying to Sent via Thunderbird.
Can you please logon to server via webmail and report on what exists in the webmail 'Sent' folder for that particular email. Need an image as this will confirm only one or two exist on server in 'Sent'.
Here's the screenshot of the sent folder. You can see the conversation, the blank first message in the inbox and the test "return" message. The only message in the Sent folder is the "return" message. The provider is infomaniak.com.
Sorry but the images do not seem match. I'm not seeing any 'Test' in server image just 'Test 22'
In Thunderbird you posted image showing duplicate email with Subject 'Test' and date : 8:15AM What is not clear is whether the content was identical in both of those emails. Did one start with 'Per TREC rules...' and the other starts with 'return' OR did both just say 'return' ?
re image on server The email has a Subject: 'Test 22' - not expected 'Test' It also says Brian, Me 2 which I'm assuming means TO Bryan email address FROM yourself(ME)@family But what does the number 2 represent ? Is it total of 2 in conversation - original received and one reply ?
In the left column selected email it says: 'Test 22' date 29th Time 03:33PM - sent time selected email on the right side says: 'Test 22' date 29th Time 08:33AM - received time I hope :)
What does this 'Test 22' email display as in Thunderbird sent folder ?