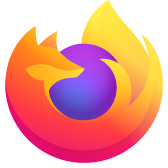 startup process disabled
For two days now, firefox has not loaded any websites on my device. There is no loading process, I have no way to refresh, undo or restore the page, absolutely no page wants to load (not even firefox.support).
I tried every possible advice I found on your website. I cleared the cookie data, the website data, found the profile folder and deleted the parent.lock file, I checked the update, I updated the software on my computer. I checked in the task manager if any firefox does not work in the background after closing, closed the processes in the background, then restarted the computer and still nothing changed.
I found the firefox folder and made sure that it is in the properties as a "read-only" file and just to be sure I checked the correctness of the date, time and time zone configuration in the operating system to check if the browser has any problems with verification.

None of the above actions brought the slightest effect. I attach a screen showing the only thing that the browser displays
For two days now, firefox has not loaded any websites on my device. There is no loading process, I have no way to refresh, undo or restore the page, absolutely no page wants to load (not even firefox.support). I tried every possible advice I found on your website. I cleared the cookie data, the website data, found the profile folder and deleted the parent.lock file, I checked the update, I updated the software on my computer. I checked in the task manager if any firefox does not work in the background after closing, closed the processes in the background, then restarted the computer and still nothing changed. I found the firefox folder and made sure that it is in the properties as a "read-only" file and just to be sure I checked the correctness of the date, time and time zone configuration in the operating system to check if the browser has any problems with verification. None of the above actions brought the slightest effect. I attach a screen showing the only thing that the browser displays