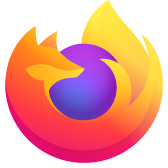 connection to invesco canada.ca
I never had any problems with signing in to Invesco canada.ca account access foe at leeast 10 years. Why is there a problem now?Please restore connection. Thank you Silvio
I never had any problems with signing in to Invesco canada.ca account access foe at leeast 10 years. Why is there a problem now?Please restore connection. Thank you Silvio
All Replies (3)
Can you show us the issue when you try to sign in. Make sure cover all the personal info. Is this the only computer you have?
It is possible that the website no longer supports your Firefox 52.9.0 version and requires a newer version.
You can possibly check the Web Console.