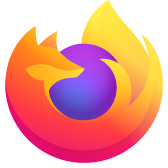 Bookmarks from to different accounts mixed together
I recently logged in to my firefox account on a friends computer (after logging out of his account) and now all of our bookmarks and passwords have been mixed together (I can see his bookmarks as well as mine on my account and he can do the same on his). Does that mean that our bookmarks are permanently synced? Or can I remove his bookmarks on my account and have no impact on his account? Thanks;
I recently logged in to my firefox account on a friends computer (after logging out of his account) and now all of our bookmarks and passwords have been mixed together (I can see his bookmarks as well as mine on my account and he can do the same on his). Does that mean that our bookmarks are permanently synced? Or can I remove his bookmarks on my account and have no impact on his account? Thanks;
All Replies (1)
First: When using another's computer, or when letting another use yours, Always set up a separate user profile on the computer. This keeps everyone's data separate.
As to your problem; first, disconnect from sync. After, if you have a backup of your bookmarks, follow these instructions. If not, you will have to manually remove anything you don't want. (Same with the other computer.)

Restore Bookmark Backups
Firefox automatically makes backups of the bookmarks. These are stored in the bookmarkbackups folder.
Open the Bookmarks Manager; Press the Alt or F10 key to bring up the toolbar, and select Bookmarks. Hot key is <Control> (Mac=<Command>) <Shift> B. Firefox 84+ <Control> (Mac=<Command>) <Shift> O.
Once the window is open, at the top of the page, press the button labeled Import and Backup. Select Restore. From the list, pick the file you want and click it.
The backups are stored in a jsonlz4 file named something like this; bookmarks-2016-06-29_1424_enD1GTH ya0JmicnYWg4V4g==.jsonlz4
In this example; 2016-06-29 = date created, 1424 = number of entries.
https://support.mozilla.org/en-US/kb/restore-bookmarks-from-backup-or-move-them
https://support.mozilla.org/en-US/kb/recover-lost-or-missing-bookmarks
https://support.mozilla.org/kb/forum-response-recover-bookmarks-after-update