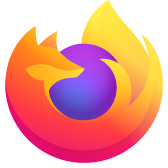 How to add emails to FireFox Monitor
Hello,
In the past I added to my FireFox Monitor page other email addresses I wanted to be notified about in case of a breach. This allows me to receive on one main address warning about breach for a list of addresses.
Today I wanted to add a new email address to my list but do not manage to do it. Under the "Monitor Preferences" page I can only remove emails that I am monitoring, but I do not have a mean to add one.
At first I assumed that I have reached the maximum number of email to monitor, so I removed one, but this did not "free" a slot to let me add another one.
How can I add an email to my FireFox Monitor? Or is FireFox Monitor a discontinued service, which would explain that it does not let for new addition.
Many thanks for your help, Arash
Hello, In the past I added to my FireFox Monitor page other email addresses I wanted to be notified about in case of a breach. This allows me to receive on one main address warning about breach for a list of addresses. Today I wanted to add a new email address to my list but do not manage to do it. Under the "Monitor Preferences" page I can only remove emails that I am monitoring, but I do not have a mean to add one. At first I assumed that I have reached the maximum number of email to monitor, so I removed one, but this did not "free" a slot to let me add another one. How can I add an email to my FireFox Monitor? Or is FireFox Monitor a discontinued service, which would explain that it does not let for new addition. Many thanks for your help, Arash