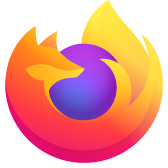 System Theme not working properly
System Theme is not working. It displays as Light Theme. When will System Theme be fixed?
System Theme is not working. It displays as Light Theme. When will System Theme be fixed?
All Replies (8)
You may be referring to the theme of the FireFox 89 version, ie a recent updated version? If so, this i believe is called Proton or Photon theme.
I am referring to FF 89 but on the customize toolbar screen the 1st selection is called System Theme and it is no different than the 2nd selection which is Light Theme. There is no Proton or Photon theme listed. I'm assuming there should be a difference between the System and Light themes so I guess I'm wondering why there isn't a difference. Is it because I'm running Mac OS 10.13.6 High Sierra? I wouldn't thing so but anything's possible. Any other suggestions would be appreciated.
you did good to look for the themes in the manner you did. but unfortunately, this proton or photon is like a permanent theme.
a main suggestion i have for you at this time is to backup / preserve your FF user data such as bookmakrs, pw, logins, etc...
reason being is that if FF becomes unstable on you, you may end up losing your data.
so see if you can import a copy of all that data into another browser like chrome.
and or do a sync to your FF account. then log out when the spinning wheel stops and says "sync now", ie its done.
afterwards, you/we can fiddle with the settings.
Thank you for all of your wonderful suggestions. I'm not sure which I will pursue. I spent a day trying to recover from downgrading to FF 88 after I found it difficult to read the tabs, bookmarks etc in FF 89. FF colors/Photon Colors sounds like a good option. I did read on reddit that someone had the same complaint about the System Theme being the same as the Light Theme and he planned to disable browser.proton.enable in about:config. I went to about: config and got all sorts of warning that sort of spooked me. Does anyone have experience with about:config and disabling browser.proton.enable? I'd be interested to know if it was fairly benign with no unwanted side effects ... or if it really messed things up. Thanks again for your help.
Curleyhead
Hi Curleyhead, The issue with the about:config preference is that there are plans to remove this preference in the next two months.
The preference setting was created as a toggle for developers when building the new design. Now that the new interface has shipped, the preference will be removed.
That's why we'd prefer to provide you with a solution that won't make you upset again in two months.
Very much appreciated Chris ... that's a 'side effect' I'd want to avoid. I may play with the creating my own theme but I'm not sure I still want to use FireFox. When I first downloaded it, it was super fast ... now a few days later it takes a number of minutes to download websites or even get responses to mouse clicks. I first noticed this with the previous version of FireFox ... that's why I downloaded the newer version when it came out. The whole reason I switched from Safari to FireFox is that Safari was taking a long time to load pages ... now FireFox is taking a long time to load pages and I'm not going to wait. Any suggestions as to any settings I might change in FireFox to unburden it or perhaps they'll come out with a newer version soon that will address the issue ... In their promos they tout it as being fast but in my experience not after a few days. Any suggestions regarding alternate browsers would be helpful as well.
Curleyhead