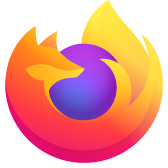 firefox monitor login issue
yesterday I created a monitor account/profile, from my existing firefox account. All way ok, to start with ... once I added 4-5 emails on top of my main one, things started to get strange and some of the verification emails generated a "Error: You must be signed in to your Firefox Account." however I was signed in to sync and other monitor tabs were open! Eventually I used Chrome, which seemed happier to add the other 50 historic family and work emails and activate them. Last night I used Firefox and all was ok seeing the data. Today I cannot log in via firefox (I can to my sync account just fine) and have even reset the password. I know the new password has propogated as the old password generates a "bad password" error. The same error, see pic below, and a new error randomly alternate. I have tried ctrl F5, clearing the cache, cookies, etc etc, same result I have tried different PC's same result, 3 in total, all had to be relogged in with new sync password, but none will access the monitor site. Sometimes, from the login screen showing the email and pciture I get my picture, sometimes not, sometimes it fails with an error (sorry no picture) before the password is requested. The same you must be signed in error is the message, so same picture as below.
HELP!! :-( What else can I do or is this some system/server error?
The console log is below for one of the no password requested fails, it was cleared before navigation to monitor site, no other tabs open:
Error: Could not establish connection. Receiving end does not exist. Browser.js:3:1949 Error: Could not establish connection. Receiving end does not exist. main.js:2:110233 Content Security Policy: Ignoring 'x-frame-options' because of 'frame-ancestors' directive. Content Security Policy: The page's settings blocked the loading of a resource at chrome-extension://d5b0670d-8913-4caf-8714-ab46a707c512/fonts/GothamSSm-Bold-Italic.woff ("font-src"). Content Security Policy: The page's settings blocked the loading of a resource at chrome-extension://d5b0670d-8913-4caf-8714-ab46a707c512/fonts/GothamSSm-Bold.woff ("font-src"). Content Security Policy: The page's settings blocked the loading of a resource at chrome-extension://d5b0670d-8913-4caf-8714-ab46a707c512/fonts/GothamSSm-Medium-Italic.woff ("font-src"). Content Security Policy: The page's settings blocked the loading of a resource at chrome-extension://d5b0670d-8913-4caf-8714-ab46a707c512/fonts/GothamSSm-Medium.woff ("font-src"). Content Security Policy: The page's settings blocked the loading of a resource at chrome-extension://d5b0670d-8913-4caf-8714-ab46a707c512/fonts/caecilialtstd-bold-webfont.woff ("font-src"). Content Security Policy: The page's settings blocked the loading of a resource at chrome-extension://d5b0670d-8913-4caf-8714-ab46a707c512/fonts/caecilialtstd-roman-webfont.woff ("font-src"). Content Security Policy: The page's settings blocked the loading of a resource at chrome-extension://d5b0670d-8913-4caf-8714-ab46a707c512/fonts/GothamSSm-Light-Italic.woff ("font-src"). Content Security Policy: The page's settings blocked the loading of a resource at chrome-extension://d5b0670d-8913-4caf-8714-ab46a707c512/fonts/GothamSSm-Light.woff ("font-src"). Content Security Policy: The page's settings blocked the loading of a resource at chrome-extension://d5b0670d-8913-4caf-8714-ab46a707c512/fonts/GothamSSm-Medium-Italic.woff ("font-src"). Content Security Policy: The page's settings blocked the loading of a resource at chrome-extension://d5b0670d-8913-4caf-8714-ab46a707c512/fonts/GothamSSm-Medium.woff ("font-src"). Content Security Policy: The page's settings blocked the loading of a resource at chrome-extension://d5b0670d-8913-4caf-8714-ab46a707c512/fonts/GothamSSm-Book-Italic.woff ("font-src"). Content Security Policy: The page's settings blocked the loading of a resource at chrome-extension://d5b0670d-8913-4caf-8714-ab46a707c512/fonts/GothamSSm-Book.woff ("font-src"). Content Security Policy: The page's settings blocked the loading of a resource at inline ("style-src"). dashboard:1:1 tidy_background-onMessage: {"from":"tidy_content"} tidy_background.js:73:11 background: [{"id":9,"index":0,"windowId":1,"highlighted":true,"active":true,"attention":false,"pinned":false,"status":"loading","hidden":false,"discarded":false,"incognito":false,"width":1920,"height":944,"lastAccessed":1561019196135,"audible":false,"mutedInfo":{"muted":false},"isArticle":false,"isInReaderMode":false,"sharingState":{"camera":false,"microphone":false},"successorTabId":-1,"url":"https://monitor.firefox.com/user/dashboard","title":"monitor.firefox.com/user/dashboard"}] tidy_background.js:110:17 Error: Could not establish connection. Receiving end does not exist. main.js:2:110233 Error: Could not establish connection. Receiving end does not exist. main.js:2:110233 Error: Could not establish connection. Receiving end does not exist. Browser.js:3:1949 Error: Could not establish connection. Receiving end does not exist. main.js:2:110233 Error: Could not establish connection. Receiving end does not exist. Browser.js:3:1949 Error: Could not establish connection. Receiving end does not exist. main.js:2:110233 Error: Could not establish connection. Receiving end does not exist. Browser.js:3:1949 Error: Could not establish connection. Receiving end does not exist. main.js:2:110233 Error: Could not establish connection. Receiving end does not exist. main.js:2:110233 Content Security Policy: Ignoring 'x-frame-options' because of 'frame-ancestors' directive. Content Security Policy: The page's settings blocked the loading of a resource at chrome-extension://d5b0670d-8913-4caf-8714-ab46a707c512/fonts/GothamSSm-Bold-Italic.woff ("font-src"). Content Security Policy: The page's settings blocked the loading of a resource at chrome-extension://d5b0670d-8913-4caf-8714-ab46a707c512/fonts/GothamSSm-Bold.woff ("font-src"). Content Security Policy: The page's settings blocked the loading of a resource at chrome-extension://d5b0670d-8913-4caf-8714-ab46a707c512/fonts/GothamSSm-Medium-Italic.woff ("font-src"). Content Security Policy: The page's settings blocked the loading of a resource at chrome-extension://d5b0670d-8913-4caf-8714-ab46a707c512/fonts/GothamSSm-Medium.woff ("font-src"). Content Security Policy: The page's settings blocked the loading of a resource at chrome-extension://d5b0670d-8913-4caf-8714-ab46a707c512/fonts/caecilialtstd-bold-webfont.woff ("font-src"). Content Security Policy: The page's settings blocked the loading of a resource at chrome-extension://d5b0670d-8913-4caf-8714-ab46a707c512/fonts/caecilialtstd-roman-webfont.woff ("font-src"). Content Security Policy: The page's settings blocked the loading of a resource at chrome-extension://d5b0670d-8913-4caf-8714-ab46a707c512/fonts/GothamSSm-Light-Italic.woff ("font-src"). Content Security Policy: The page's settings blocked the loading of a resource at chrome-extension://d5b0670d-8913-4caf-8714-ab46a707c512/fonts/GothamSSm-Light.woff ("font-src"). Content Security Policy: The page's settings blocked the loading of a resource at chrome-extension://d5b0670d-8913-4caf-8714-ab46a707c512/fonts/GothamSSm-Medium-Italic.woff ("font-src"). Content Security Policy: The page's settings blocked the loading of a resource at chrome-extension://d5b0670d-8913-4caf-8714-ab46a707c512/fonts/GothamSSm-Medium.woff ("font-src"). Content Security Policy: The page's settings blocked the loading of a resource at chrome-extension://d5b0670d-8913-4caf-8714-ab46a707c512/fonts/GothamSSm-Book-Italic.woff ("font-src"). Content Security Policy: The page's settings blocked the loading of a resource at chrome-extension://d5b0670d-8913-4caf-8714-ab46a707c512/fonts/GothamSSm-Book.woff ("font-src"). Content Security Policy: The page's settings blocked the loading of a resource at inline ("style-src"). dashboard:1:1 tidy_background-onMessage: {"from":"tidy_content"} tidy_background.js:73:11 background: [{"id":9,"index":0,"windowId":1,"highlighted":true,"active":true,"attention":false,"pinned":false,"status":"loading","hidden":false,"discarded":false,"incognito":false,"width":1920,"height":944,"lastAccessed":1561019206772,"audible":false,"mutedInfo":{"muted":false},"isArticle":false,"isInReaderMode":false,"sharingState":{"camera":false,"microphone":false},"successorTabId":-1,"url":"https://monitor.firefox.com/user/dashboard","title":"monitor.firefox.com/user/dashboard"}] tidy_background.js:110:17 Error: Could not establish connection. Receiving end does not exist. main.js:2:110233 moz-extension://d5b0670d-8913-4caf-8714-ab46a707c512/background.html: chrome tabs query did not return a result while changing window focus
Log.js:3:3836
yesterday I created a monitor account/profile, from my existing firefox account. All way ok, to start with ... once I added 4-5 emails on top of my main one, things started to get strange and some of the verification emails generated a "Error: You must be signed in to your Firefox Account." however I was signed in to sync and other monitor tabs were open! Eventually I used Chrome, which seemed happier to add the other 50 historic family and work emails and activate them. Last night I used Firefox and all was ok seeing the data. Today I cannot log in via firefox (I can to my sync account just fine) and have even reset the password. I know the new password has propogated as the old password generates a "bad password" error. The same error, see pic below, and a new error randomly alternate. I have tried ctrl F5, clearing the cache, cookies, etc etc, same result I have tried different PC's same result, 3 in total, all had to be relogged in with new sync password, but none will access the monitor site. Sometimes, from the login screen showing the email and pciture I get my picture, sometimes not, sometimes it fails with an error (sorry no picture) before the password is requested. The same you must be signed in error is the message, so same picture as below. HELP!! :-( What else can I do or is this some system/server error? The console log is below for one of the no password requested fails, it was cleared before navigation to monitor site, no other tabs open: Error: Could not establish connection. Receiving end does not exist. Browser.js:3:1949 Error: Could not establish connection. Receiving end does not exist. main.js:2:110233 Content Security Policy: Ignoring 'x-frame-options' because of 'frame-ancestors' directive. Content Security Policy: The page's settings blocked the loading of a resource at chrome-extension://d5b0670d-8913-4caf-8714-ab46a707c512/fonts/GothamSSm-Bold-Italic.woff ("font-src"). Content Security Policy: The page's settings blocked the loading of a resource at chrome-extension://d5b0670d-8913-4caf-8714-ab46a707c512/fonts/GothamSSm-Bold.woff ("font-src"). Content Security Policy: The page's settings blocked the loading of a resource at chrome-extension://d5b0670d-8913-4caf-8714-ab46a707c512/fonts/GothamSSm-Medium-Italic.woff ("font-src"). Content Security Policy: The page's settings blocked the loading of a resource at chrome-extension://d5b0670d-8913-4caf-8714-ab46a707c512/fonts/GothamSSm-Medium.woff ("font-src"). Content Security Policy: The page's settings blocked the loading of a resource at chrome-extension://d5b0670d-8913-4caf-8714-ab46a707c512/fonts/caecilialtstd-bold-webfont.woff ("font-src"). Content Security Policy: The page's settings blocked the loading of a resource at chrome-extension://d5b0670d-8913-4caf-8714-ab46a707c512/fonts/caecilialtstd-roman-webfont.woff ("font-src"). Content Security Policy: The page's settings blocked the loading of a resource at chrome-extension://d5b0670d-8913-4caf-8714-ab46a707c512/fonts/GothamSSm-Light-Italic.woff ("font-src"). Content Security Policy: The page's settings blocked the loading of a resource at chrome-extension://d5b0670d-8913-4caf-8714-ab46a707c512/fonts/GothamSSm-Light.woff ("font-src"). Content Security Policy: The page's settings blocked the loading of a resource at chrome-extension://d5b0670d-8913-4caf-8714-ab46a707c512/fonts/GothamSSm-Medium-Italic.woff ("font-src"). Content Security Policy: The page's settings blocked the loading of a resource at chrome-extension://d5b0670d-8913-4caf-8714-ab46a707c512/fonts/GothamSSm-Medium.woff ("font-src"). Content Security Policy: The page's settings blocked the loading of a resource at chrome-extension://d5b0670d-8913-4caf-8714-ab46a707c512/fonts/GothamSSm-Book-Italic.woff ("font-src"). Content Security Policy: The page's settings blocked the loading of a resource at chrome-extension://d5b0670d-8913-4caf-8714-ab46a707c512/fonts/GothamSSm-Book.woff ("font-src"). Content Security Policy: The page's settings blocked the loading of a resource at inline ("style-src"). dashboard:1:1 tidy_background-onMessage: {"from":"tidy_content"} tidy_background.js:73:11 background: [{"id":9,"index":0,"windowId":1,"highlighted":true,"active":true,"attention":false,"pinned":false,"status":"loading","hidden":false,"discarded":false,"incognito":false,"width":1920,"height":944,"lastAccessed":1561019196135,"audible":false,"mutedInfo":{"muted":false},"isArticle":false,"isInReaderMode":false,"sharingState":{"camera":false,"microphone":false},"successorTabId":-1,"url":"https://monitor.firefox.com/user/dashboard","title":"monitor.firefox.com/user/dashboard"}] tidy_background.js:110:17 Error: Could not establish connection. Receiving end does not exist. main.js:2:110233 Error: Could not establish connection. Receiving end does not exist. main.js:2:110233 Error: Could not establish connection. Receiving end does not exist. Browser.js:3:1949 Error: Could not establish connection. Receiving end does not exist. main.js:2:110233 Error: Could not establish connection. Receiving end does not exist. Browser.js:3:1949 Error: Could not establish connection. Receiving end does not exist. main.js:2:110233 Error: Could not establish connection. Receiving end does not exist. Browser.js:3:1949 Error: Could not establish connection. Receiving end does not exist. main.js:2:110233 Error: Could not establish connection. Receiving end does not exist. main.js:2:110233 Content Security Policy: Ignoring 'x-frame-options' because of 'frame-ancestors' directive. Content Security Policy: The page's settings blocked the loading of a resource at chrome-extension://d5b0670d-8913-4caf-8714-ab46a707c512/fonts/GothamSSm-Bold-Italic.woff ("font-src"). Content Security Policy: The page's settings blocked the loading of a resource at chrome-extension://d5b0670d-8913-4caf-8714-ab46a707c512/fonts/GothamSSm-Bold.woff ("font-src"). Content Security Policy: The page's settings blocked the loading of a resource at chrome-extension://d5b0670d-8913-4caf-8714-ab46a707c512/fonts/GothamSSm-Medium-Italic.woff ("font-src"). Content Security Policy: The page's settings blocked the loading of a resource at chrome-extension://d5b0670d-8913-4caf-8714-ab46a707c512/fonts/GothamSSm-Medium.woff ("font-src"). Content Security Policy: The page's settings blocked the loading of a resource at chrome-extension://d5b0670d-8913-4caf-8714-ab46a707c512/fonts/caecilialtstd-bold-webfont.woff ("font-src"). Content Security Policy: The page's settings blocked the loading of a resource at chrome-extension://d5b0670d-8913-4caf-8714-ab46a707c512/fonts/caecilialtstd-roman-webfont.woff ("font-src"). Content Security Policy: The page's settings blocked the loading of a resource at chrome-extension://d5b0670d-8913-4caf-8714-ab46a707c512/fonts/GothamSSm-Light-Italic.woff ("font-src"). Content Security Policy: The page's settings blocked the loading of a resource at chrome-extension://d5b0670d-8913-4caf-8714-ab46a707c512/fonts/GothamSSm-Light.woff ("font-src"). Content Security Policy: The page's settings blocked the loading of a resource at chrome-extension://d5b0670d-8913-4caf-8714-ab46a707c512/fonts/GothamSSm-Medium-Italic.woff ("font-src"). Content Security Policy: The page's settings blocked the loading of a resource at chrome-extension://d5b0670d-8913-4caf-8714-ab46a707c512/fonts/GothamSSm-Medium.woff ("font-src"). Content Security Policy: The page's settings blocked the loading of a resource at chrome-extension://d5b0670d-8913-4caf-8714-ab46a707c512/fonts/GothamSSm-Book-Italic.woff ("font-src"). Content Security Policy: The page's settings blocked the loading of a resource at chrome-extension://d5b0670d-8913-4caf-8714-ab46a707c512/fonts/GothamSSm-Book.woff ("font-src"). Content Security Policy: The page's settings blocked the loading of a resource at inline ("style-src"). dashboard:1:1 tidy_background-onMessage: {"from":"tidy_content"} tidy_background.js:73:11 background: [{"id":9,"index":0,"windowId":1,"highlighted":true,"active":true,"attention":false,"pinned":false,"status":"loading","hidden":false,"discarded":false,"incognito":false,"width":1920,"height":944,"lastAccessed":1561019206772,"audible":false,"mutedInfo":{"muted":false},"isArticle":false,"isInReaderMode":false,"sharingState":{"camera":false,"microphone":false},"successorTabId":-1,"url":"https://monitor.firefox.com/user/dashboard","title":"monitor.firefox.com/user/dashboard"}] tidy_background.js:110:17 Error: Could not establish connection. Receiving end does not exist. main.js:2:110233 moz-extension://d5b0670d-8913-4caf-8714-ab46a707c512/background.html: chrome tabs query did not return a result while changing window focus Log.js:3:3836