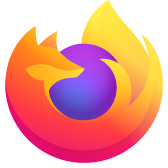 Firefox 39.0 shows black sceen when I playback a wmv video streamed through IIS 7
I have a website in which I have embedded video in the web page.When I playback wmv file in silverlight player it shows black screen. The video is streamed through IIS 7.I f I playback the same video in IE then it plays fine. Also, If I playback a flash/quicktime video streamed through IIS then it plays
I have a website in which I have embedded video in the web page.When I playback wmv file in silverlight player it shows black screen. The video is streamed through IIS 7.I f I playback the same video in IE then it plays fine. Also, If I playback a flash/quicktime video streamed through IIS then it plays
All Replies (6)
Is the codec supported? And what has be tried to resolve?
Can you pls tell me how to check if the codec is supported?
My firefox version is 39 & silverlight player is 5.1 Also when I play wmv video, the audio is fine & slider also moves but the screen is black. If the same wmv video is streamed through an external window media server then it plays fine
With what content-type does the server sends these files?
What code are you using to play the files?
Another thought, perhaps if its not a codec issue, the console log may have an error, can you check in the set up when you play the video in the sliverlight player?