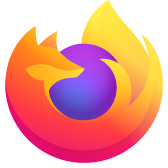 Firefox 38.0.5 slowness caused by higher internal memory access (?)
Since firefox version 38.0.1 and now version 38.0.5, firefox works again very slow, and it needs sometimes a higher space of internal memory. But I did not have changed anything in settings while using firefox. I have started firefox in save mode with deactivated addons and I have checked and uncheck hardware acceleration in firefox settings, but it seems that nothing of these checkings could fix this problem. I have read the following topics https://support.mozilla.org/en-US/kb/firefox-uses-too-much-memory-ram https://support.mozilla.org/en-US/kb/troubleshoot-extensions-themes-to-fix-problems https://support.mozilla.org/en-US/kb/firefox-slow-after-updating-firefox-38, but none of these articles could help to fix this slowness problem. pemigabo123
pemigabo123 trɔe
All Replies (6)
Please update your plugins to the latest version. Check to make sure you are up to date:
If you see any issues also see:
guigs2 said
Please update your plugins to the latest version. Check to make sure you are up to date:
What security software (firewall, anti-virus) do you have?
Boot the computer in Windows Safe Mode with network support (press F8 on the boot screen) as a test.
Create a new profile as a test to check if your current profile is causing the problem.
See "Creating a profile":
If the new profile works then you can transfer files from a previously used profile to the new profile, but be cautious not to copy corrupted files to avoid carrying over problems.
Hello cor-el,
thank you for your message.
I do not think that the described problem issue depends on something with my PC, because I did not change any option in my PC-settings.
Since the versions from firefox 25 up to firefox 38, there were always the same and similar problem issues, with an incoming new firefox version, and new versions of the important plugins like adobe flashplayer, adobe shockwave player, and java were released. And between updating firefox and updating the plugins, there were always the described firefox problem issues. Everytime when all plugins were updated too, all problem issues with firefox in slowness and others were fixed. And then firefox has worked well as before.
At the moment all plugins except adobe shockwave player are updated with new versions. I guess if adobe shockwave player is updated too, firefox should work well as before.
pemigabo123
Hello guigs2, hello cor-el, hello ideato,
are there any changed options, settings or programming changes in firefox, that firefox needs up to a higher space of internal memory ?
Are there any programming changes in firefox depending on new technical PC-standards with more internal memory action, that firefox is changed and adjusted anywhere in needed working memory too ? If yes, why ?
pemigabo123