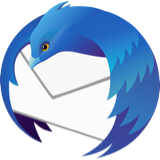 Changing the storage folder for E-Mails
I am now using the default storage folder for TB: AppData\Roaming\Thunderbird\Profiles\vsapyic3.default"
This is on my "C" Drive but I need tio migrate it to the larger Data Drive (D). How do I do this?
Thanks
I am now using the default storage folder for TB: AppData\Roaming\Thunderbird\Profiles\vsapyic3.default" This is on my "C" Drive but I need tio migrate it to the larger Data Drive (D). How do I do this? Thanks
Geändert am von Wayne Mery
Alle Antworten (20)
Here are suggested steps: - exit thunderbird - copy the profile, vsapyic3.default to drive D: Rename if you wish, as names are not important. - start thunderbird - click help>moretroubleshootinginformation - scroll down to 'profiles' and click 'about:profiles' - click 'create a new profile' button in upper left - click 'next' - First, enter desired profile name, overtyping 'default user', e.g. PROFILED - second, click the 'choose folder' button to locate and select and activate the profile you placed on drive d - exit and restart thunderbird to check that everything works. - you may now delete the profile on drive C.
When I check server settings it still shows the original profile in the C Drive. Shouldn't it show the one I copied to the D Drive?
Oops. I forgot to mention that. The profile and content are in D, but the profile still points to C. just change the server setting to point to D. My error in forgetting to mention that. Once all works, you can then delete c: Actually, if all you needed was the account in D due to size, you could have left profile in C and just copied the account.
Following those steps TB is now downloading thousands of e-mails and putting all kinds of stuff in the left pane. Is this how it works?
Not sure what you mean by 'left pane' and 'lots of stuff.'
What a mess! This method that I followed re-loaded all my e-mails...EXCEPT the subfolders...including the subfolder for my Inbox...older inbox which contained e-mails from 2011! I wonder what happened. What did I miss?
Does anyone know how to change the storage drive in TB without problems?
Thanks
yeah, you copy the profile folder to the new location with Thunderbird closed. You start Thunderbird with the run command (windows key +R, type thunderbird -p and press enter) It is fully documented here along with the first set of instructions. https://support.mozilla.org/en-US/kb/profile-manager-create-and-remove-thunderbird-profiles
You say you had a problem; Did you right click the folder vsapyic3.default and select copy, or do something else? Did you create a folder on the D: drive to hold the data you pasted? Or did you paste the data into the root of D: and now it lives in a folder called vsapyic3.default because that would be a windows default? Where did you put the profile data?
You have not actually said what you did, but clearly something you did was not correct if it was not plain sailing.
Open Thunderbird and go to the troubleshooting information again and click the button to show the profile. What path opens in Windows file manager? Is that the same thing you placed your profile data in? I suspect not, and if it is. There is a high likely hood you missed the first right click copy and did something else that only copied part of the profile.
Oh yeah...big problem...(mainly, missing folders and subfolders) I followed the previous contributor's suggestions but did not use the profile manager. Fortunately I had a backup from a couple of weeks ago from my old computer. I copied all the stuff in that profile and pasted it into a new profile. (I had to reinstalled TB to get rid of the mess.) So it's back to where it was with the new profile still in the 'C' drive /User/Roaming folder.
Does the profile manager make the difference?
Thanks
OK...finally opened the profile manager (thunderbird -P) but I don't see an option to simply move the profile to another drive (with more room). Can someone guide me through this? The instructions are a bit confusing. I don't want to screw it up. I just want to store my e-mails in another drive. I'm a simple man. I need simple directions here.
Thanks
Thunderbird has no option to actually move a profile. So you are needed to actually make the copy of the data from it's current location and paste it into a new one and then use the profile manger to create a new profile pointing to the copied data.
I really do not understand why you would be looking for a move when you have received information requiring you to make a copy and place it where it is to be used on multiple occasions.
Ok...So I create a new profile which I assume will be in the Mozilla Thunderbird folder in the "C" Drive?
Then I choose the folder in the larger "D" drive where e-mails will be stored.
Then I copy the contents in the old profile into the new folder on the D drive.
Just Checking!
Thunderbird keeps downloading wrong profile...No matter how I set it up it just keeps downloading the same ghost profile...with missing subfolders and not currently showing latest e- Mails. How do I stop TB from downloading and start fresh?
Well, finally solved the above problem....downloaded the latest TB.
However, changing the storage folder still presents a big stumbling block...no matter how diligently I follow directions. What happens is that when I create the new profile, copy and paste the contents of the old profile...direct the TB storage folder to the new profile, and open up TB, I get 12,000 messages, no subfolders and an incomplete Inbox. This happens every time and I have to revert to the profile from my Win 10 computer to get things back the way they should be. What could be causing this?
OKAY...Trying again to change storage folder;
1) Backed up current profile 2)Uninstalled TB (102) 3) Installed TB 4) Configured nothing 5) Closed TB 6) Copied contents of backup profile into new Profile I set up in "D" drive 7) Opened TB 8) Get a cryptic message about why TB cannot open. (Had to reverse process to get everything back into the 'C' drive appdata Thunderbird profile)
WHAT AM I MISSING?
Thunderbird needs to know where the profile is at the time it starts. It looks at the profiles.ini file for the location of it. People normally use the profile manager to do that, but it's possible to edit the file directly.
For some reason I'm having some difficulties with this so thanks for trying to help out. What about just copying the entire profile in appdata (same name) to the other drive and using the server setting option to change directory?
If you don't use profile manager, editing profiles.ini is the way to go. The name of the profile is not critical, so long as profiles.ini points to it , e.g., Path=D:\<yourprofilename>
Ok...So I don't have to uninstall TB then reinstall it? Just use the porfile manager to create the new profile on the larger drive and then paste the contents of the original profile (from appdata folder) into the newly created profile and set that as default in the profile manger?
You don't need profile manager to 'create' a new profile. You can use it to legitimize the one you already placed on drive D. In the 'create profile' dialogue it asks for a name, and then you click the browse button to locate the profile you already created.