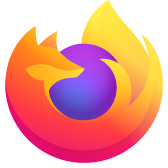 The map on my 2019 Sonata has always been accurate but no longer will provide the correct directions anymore
The map on my 2019 Sonata has always been accurate but no longer will provide the correct directions anymore
The map on my 2019 Sonata has always been accurate but no longer will provide the correct directions anymore
Alle Antworten (4)
Say the mapping directions (generate a RIGHT turn, which is called for) and a specific turns will have to provide the correct turn which will take me to my home. BUT the navigation system will produce a LEFT turn. My map will likely provide a different direction to get to the correct destination. I don't know why the directions are not at all accurate.
Is there a problem with the satellites?
The navigation process should take me to any specific location--but it no longer does that, and it will not provide the correct destination.
Is there something wrong with the Sonata's software?
What can Hyundai do to correct my navigation system to provide the correct directions to any specific destination, such as a large and busy heavy trafficked destination?
No, it did not solve the problem--the Navigation System is not working and does not provide the correct directions to a destination.
So how is this related to Firefox browser or iOS Firefox browser?
Tom said
The map on my 2019 Sonata has always been accurate but no longer will provide the correct directions anymore
This section if for support of the desktop Firefox web browser for Windows, Linux and macOS. https://www.mozilla.org/firefox/new/
It is not for support of the navigation system in your Hyundai Sonata car. Not sure where you are located however there is for example https://update.hyundai.com/US/EN/csCenter
Dropa said
So how is this related to Firefox browser or iOS Firefox browser?
The poster is using macOS as iOS is the mobile OS for iPhone's and older iPad's (newer ones uses iPadOS).